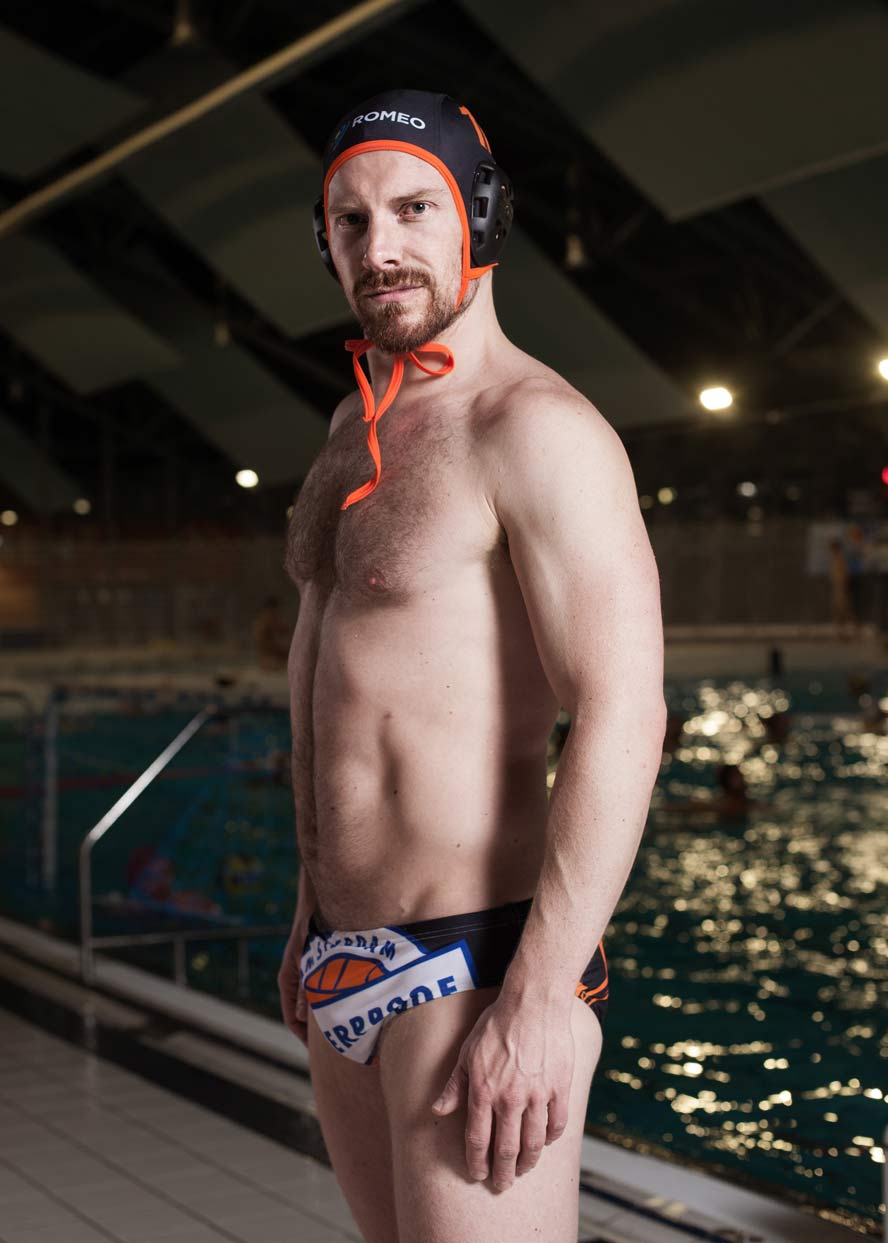 Hello Romeos,

I'm Quinten, but you can call me Q. I've been on the team for about 18 months, and I really enjoy it. One of the trainers told me I had to try water polo once, so I did and loved it straight away. I was already looking for a team sport, and this was the perfect fit. Only going to the gym was no longer enough for me. And it's fun to train on a gay team. It's like you don't have to explain yourself anymore. You don't have to explain why you're gay.

When I'm not training with the team, I still like to go to the gym. Outside of fitness, I love spending time with friends. My boyfriend is really great, I enjoy being romantic and watching tv series with him. I'm happiest when I surprise him with a nice dinner, or when we go somewhere together. We are together almost a year now, and he is my handsome muscle bear.

My tip for Paris is a bit of a cliché, but for romance and magic, you can go to one of the real bistro's of Paris. That's where you should go with with your lover.
Desert island essentials:
My BF
Food, Drinks, Music
My Friends