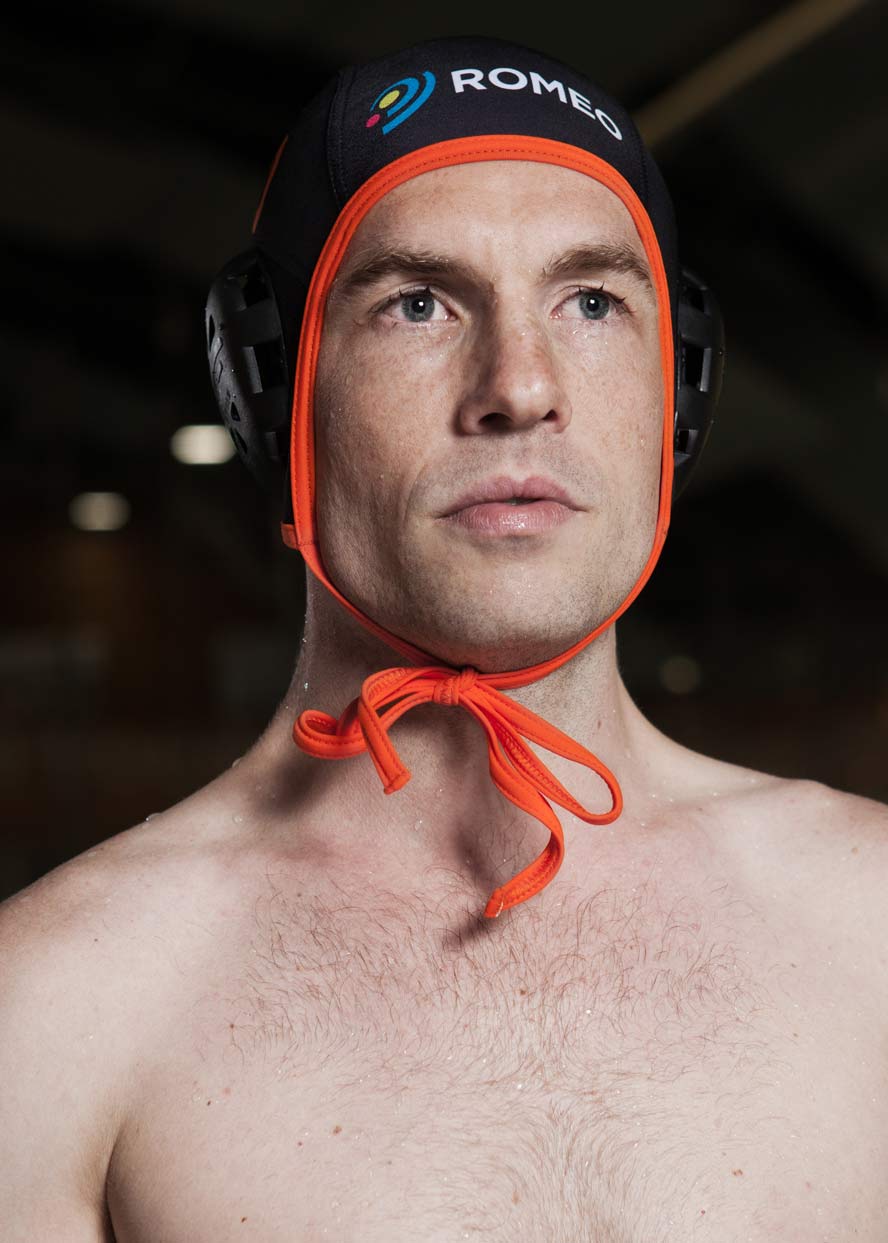 Hey, I'm Freek, which is a typical Dutch name, but it's always hard to explain in English; think of Frederico, and I am a versatile player. I love to dance! Strike a pose! Vogue me up! I love to travel to and explore all kinds of culture. I always played sports, basketball, judo, and hockey when I was younger, later boxing and HIIT (high-intensity training) at the gym. During the summer I play golf and go surfing or sailing. During the winter I ski and snowboard, I was even a snowboard instructor. At a certain point, I got bored at the gym, missed the team spirit and wanted a new challenge. Jillis, one of my teammates, convinced me to join. Being on a gay team is superb, it's so much fun! It's really challenging! Water polo is the toughest sport I've ever played. We train twice a week, and it's a great workout. Keeps me in shape. It's a tactical game, but also dynamic. You need to act quickly, but the swimming and physical part can exhaust you quickly. I love ball games. At the moment I'm single. Le Marais is an excellent neighborhood in Paris and also the river Seine. Let's explore the city together. Okurr byeeeee (the RuPaul kind) ;)
Desert island essentials:
My speedo
A Ball
And my water polo team.