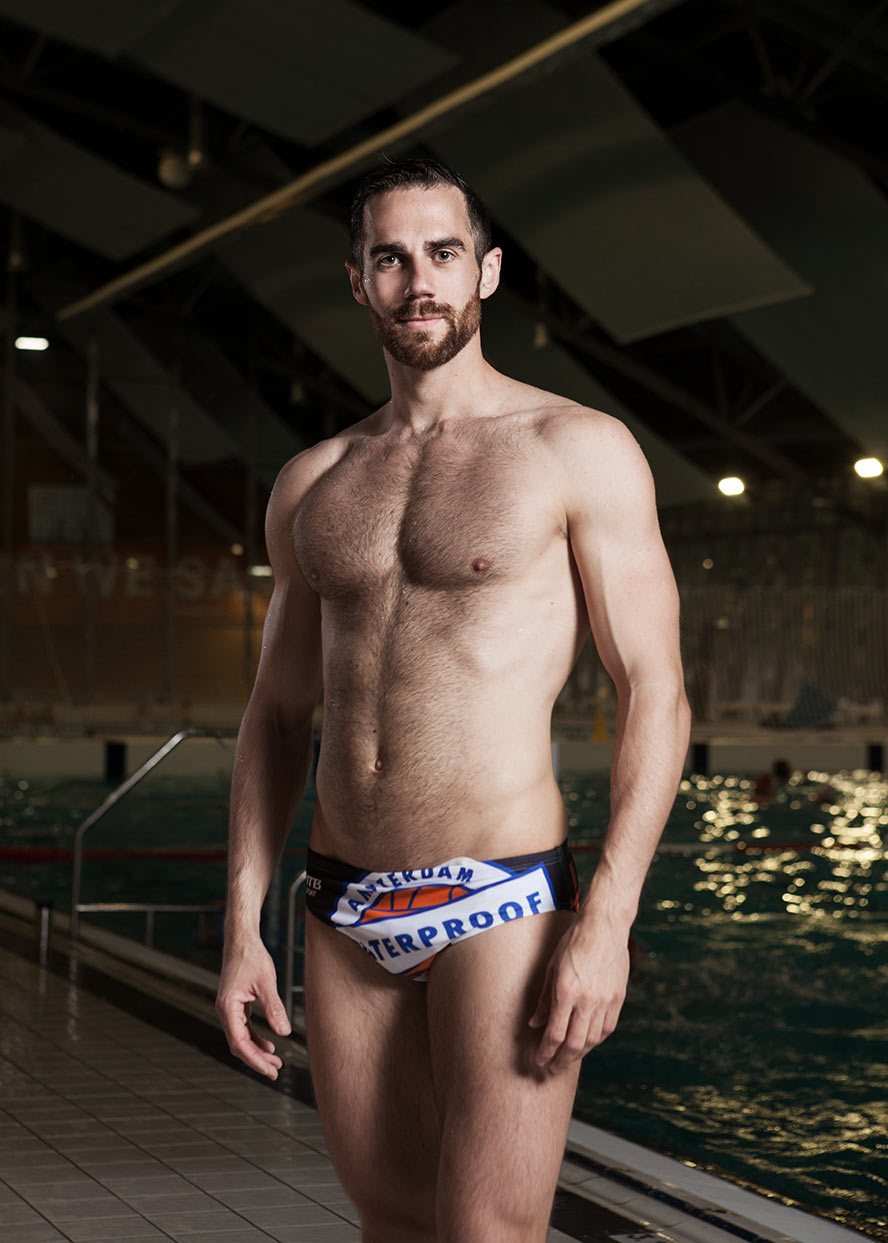 Hey, I'm Thomas, but the team decided to call me Jerry (from Tom and Jerry), because including me, there are 3 guys named Thomas on the team; Thomas, Tom and me (Jerry). I'm 29 years old and 80kg. I've played water polo for over 8 years in total, and at Waterproof for over 2 years now. When I was asked to describe what it's like to be on a gay sports team, I had two words: 'the best!' I like all the usual things, like going to the gym, traveling, and cooking, and I'm happy to say I have a boyfriend for over 5 years now. We went for a tournament in Paris before, and I'm really looking forward to heading back to Paris with the team. I love walking around the city center on an early Saturday morning, and going to French bakeries for fresh bread and sweets.
Desert island essentials:
My friends
Netflix
Spotify, so that we can party and chill all day, everyday (assuming there is internet).