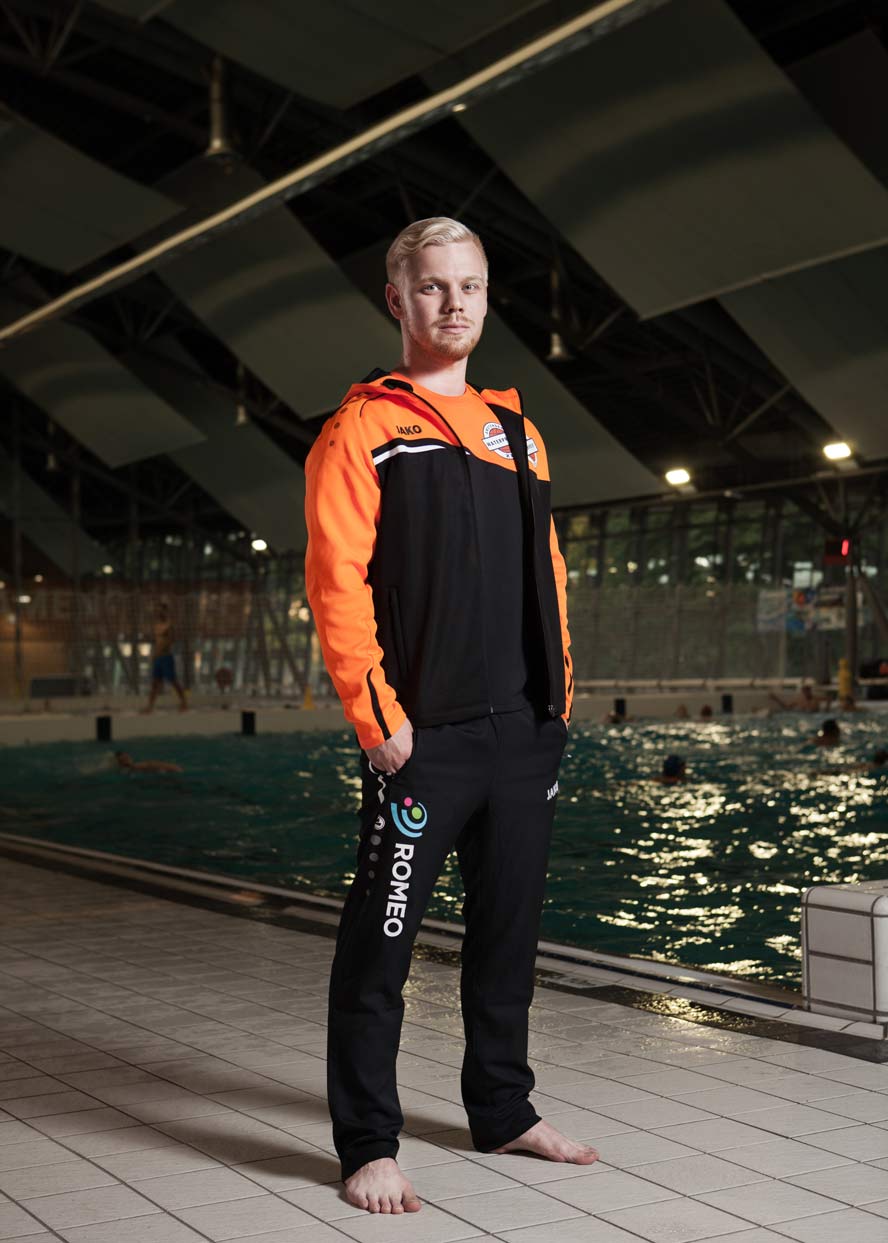 #2

Daan

"Dr. Love"
| | |
| --- | --- |
| Age | 24 |
| Weight | 82kg |
| Height | 1.77m |
| Position | Center and Left Wing |
| Experience | 1 year |
IMG#59424 @daanjjr
Hello Everyone, I'm Dr. Love, and I really am a final year medical student, so that's how I got the name. I played water polo (as a goalkeeper) when I was younger. I stopped playing when I was 15 years old, because I didn't' have time for it anymore. I joined Waterproof because I missed playing water polo, and was happy to discover the people in the team are really nice. Being on Waterproof is no different from being on any team except, the people here are more fun. Now I play center and left wing. I'm really looking forward to playing with my team in Paris. It will be my first trip to the city of lights, so you can say, I'm a Paris virgin. Some fun details about me: I love the color green, and I'm a big fan of ice cream, though these things are unrelated. I'm not very superstitious, but my favorite number is 3, and that's a powerful number, or so they say. I love, love, love my tank top, almost as much as I love penguins, but that's just me, I'm full of love, and that's what makes me Dr. Love. ROMEO asked me if I'm seeing someone and I'm happy to say, yes. I am dating someone.
Desert island essentials:
A friend, as I don't like to be alone
Sunscreen, because I'm white as fuck
My phone to call for help