Hotties are back. With a bang! 🔥 Did you miss them?
We took a little break from our monthly Hotties series to focus on planning our Pride adventures in Amsterdam and Berlin over the summer. As fun as that was, we missed our Hotties as much as you did!
If you're not following up on our weekly Instagram user shoutouts (which, you should, by the way), you're in the right place to catch up on September's highlights. We're also rounding up some seriously smoking hot users that were featured over the summer. We're feeling quite generous today. You're welcome! 🤭
If that isn't enough, we've also featured a heartstopping HUNQZ user you will really wanna get to know (and maybe fall in love with). You'll probably recognize him from places like Tim Tales or OnlyFans. Keep reading to find out who it is. 👀
OK. Class is in session. 💥
Manuel in Pianoro, Italy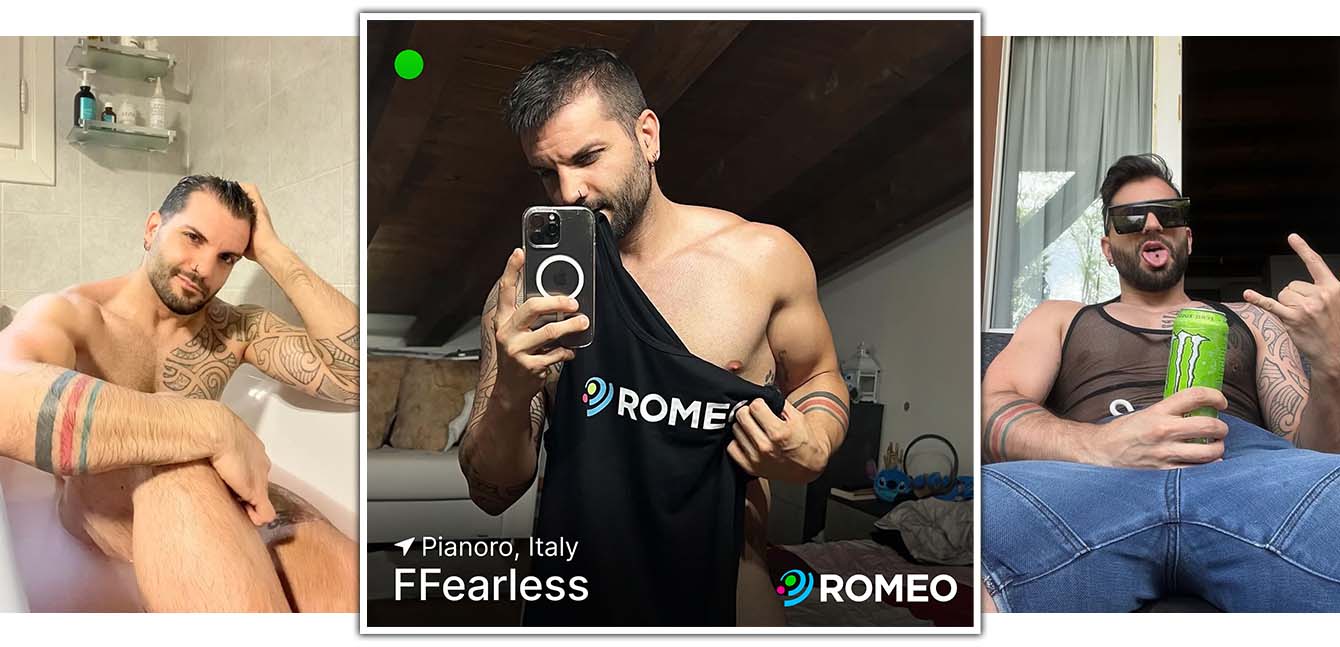 I'm Manuel, 33 years old, a makeup artist, and a blend of Italian, Hispanic, and German heritage. My makeup journey started at 3 when I painted my face with my mom's makeup. It led to quite a mess, leaving her to clean up the room, the bathroom, and me! 😂

I have a deep love for the arts, museums, and traveling. I'm fluent in 5 languages and can't get enough of reading books. I used to carry an extra 40kgs, and shedding that weight made me mentally and physically stronger. I hope to inspire others facing weight and body image challenges.

I enjoy working out in an almost empty gym to stay focused on my long-term fitness goals. Plus, I'm a fan of hosting BBQs and pool parties at home. You guys wanna join? 💪🏼
Fynn in Dänischer Wohld, Germany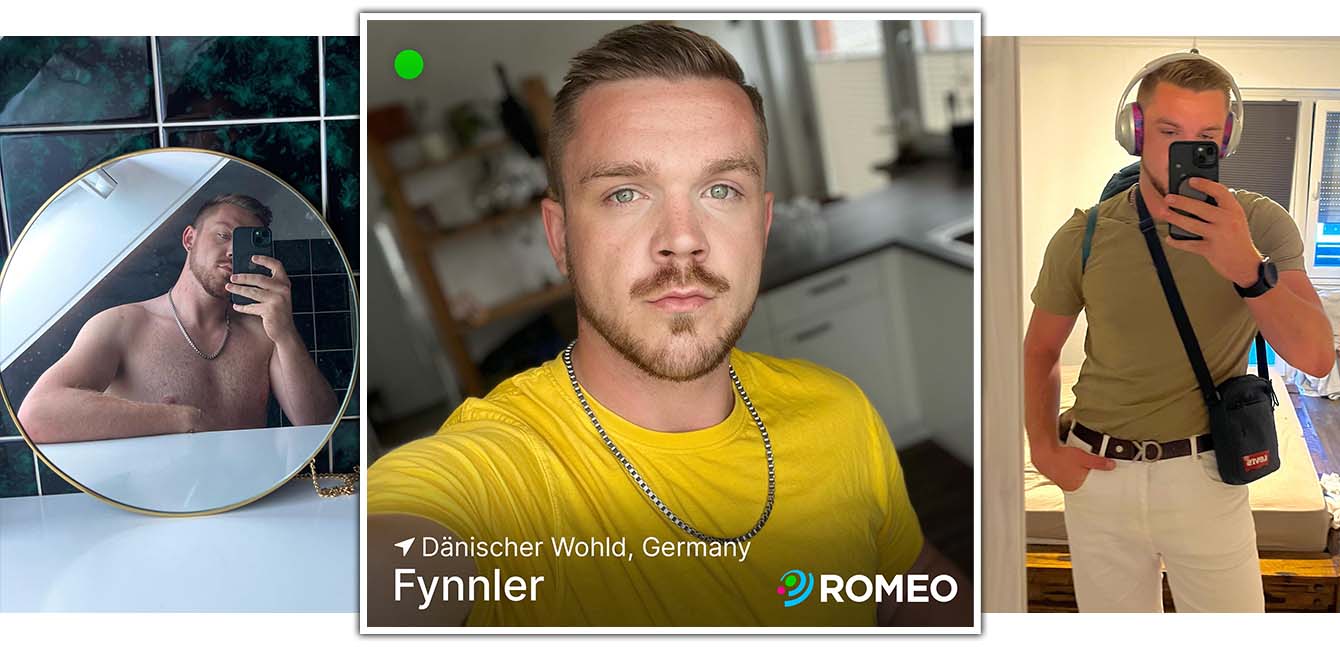 My name is Fynn, and I currently have two jobs and am saving as much money as possible to fly to Australia. Indefinitely early next year. I come from Northern Germany. I was born and grew up in Kiel.

In my free time, I do gymnastics and spend a lot of time at the beach in the summer. I hope to finally get to know someone with whom I can start a future together, even if that conflicts with my current plans.
Ali in Amsterdam, Netherlands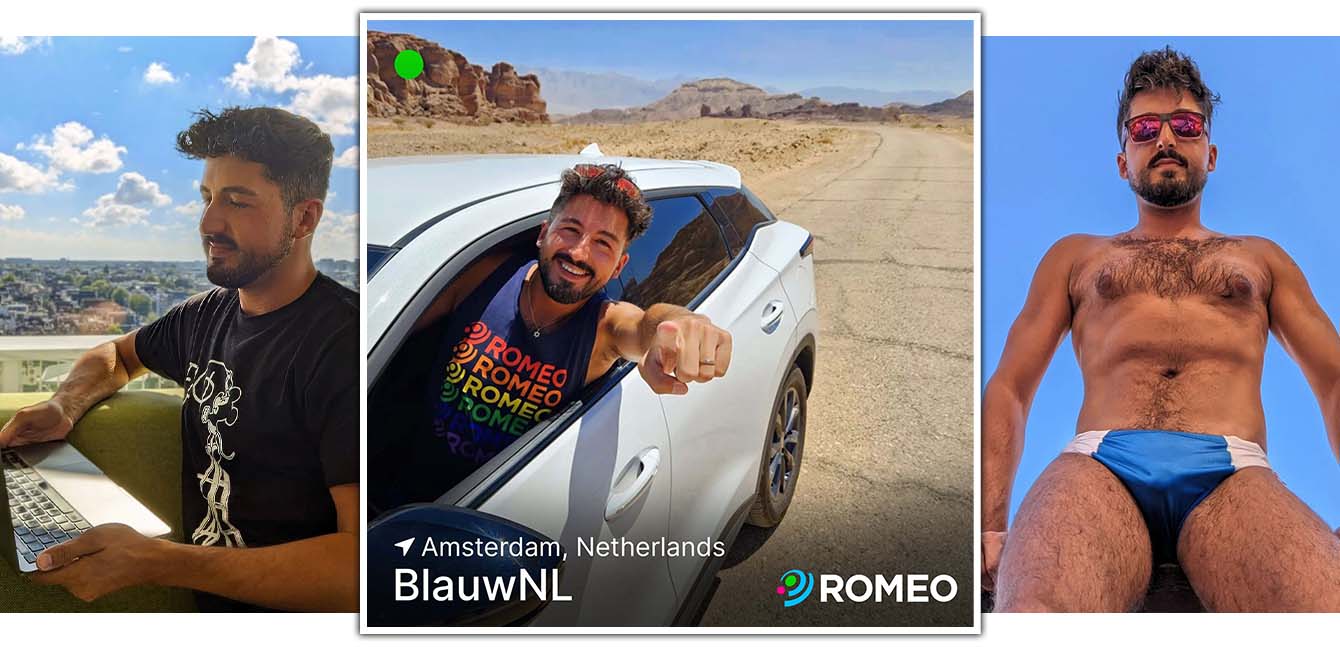 There is nothing better than heat and nature. In the Negev desert of Israel, you can really take your time to explore nature… and who said a desert is boring? There are so many formations, craters, and history in one small spot.
Summertime stars
We're excited to show you some familiar faces from our Instagram features that you may have missed on the blog. These guys lit up your screens all summer long, and now we're giving them their moment to shine. Caution: it gets really hot. 🔥
Will in Frankfurt, Germany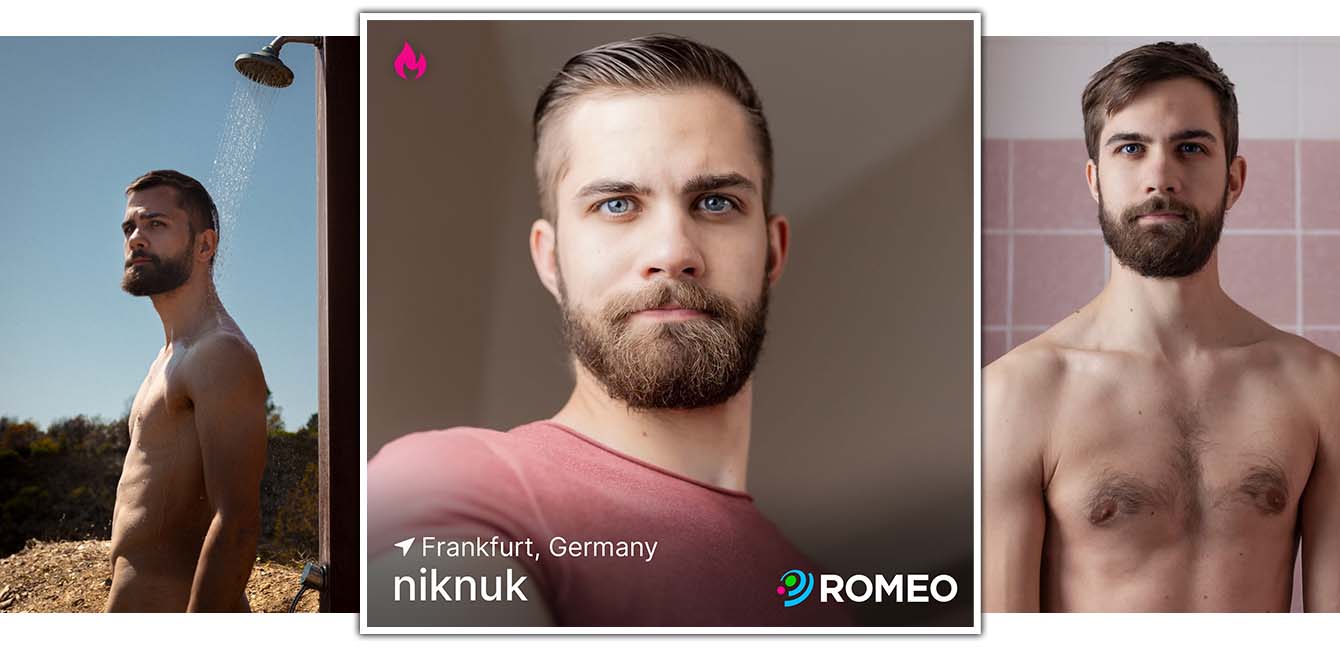 I am a freelance screenwriter, director, and photographer. So, the moving picture is a huge part of my life. It doesn't matter if they are on a screen, on stage, or just in my head. So I am always looking for people to go to the movies, or theatre or get my fantasy going. And if someone can afterward argue with me, I think that's hot.
Michael in Bonn, Germany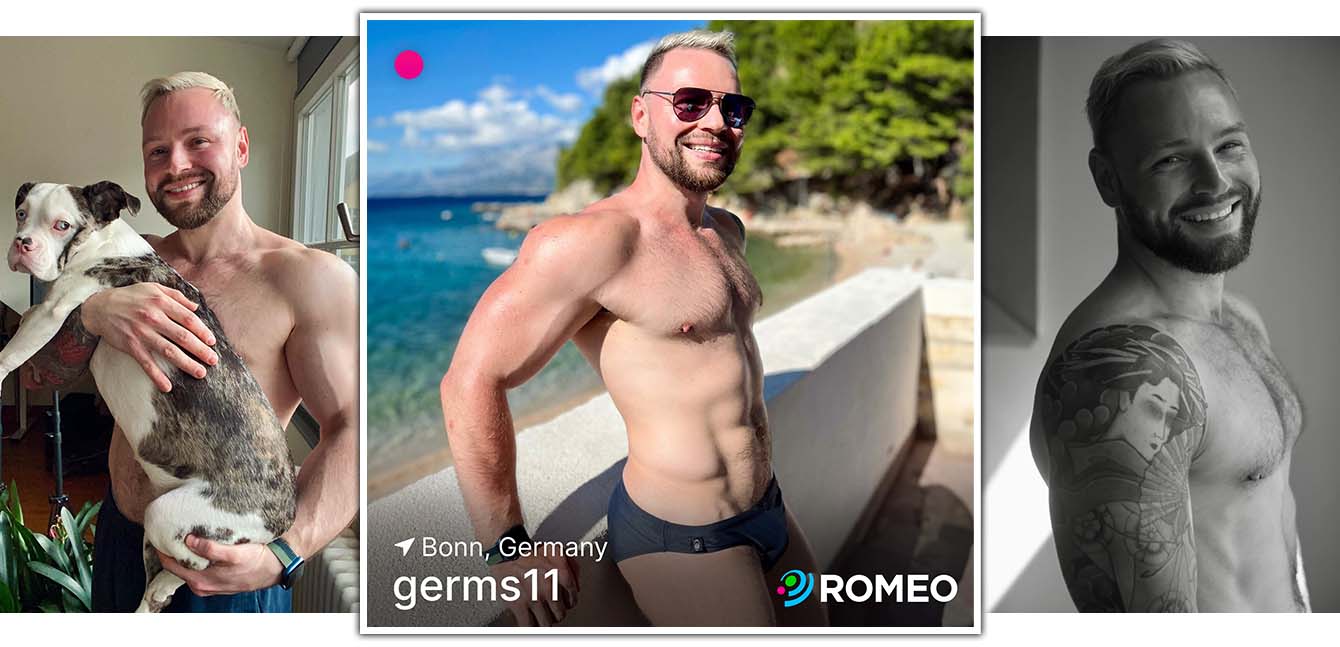 My name is Michael, and I'm of mixed Ukrainian/Russian origin. I've lived for the past 10 years in Germany, where I work as a postdoc in microbiology. The most important hobby of mine is working out. The gym helps me keep my life in balance. Fun fact: I do love experiments. I'm a Guinea pig myself, and after being vegetarian for multiple years, I've recently become a vegan as I'm convinced that it's possible to build muscle with a vegan diet. On ROMEO, I'm mostly looking for mates and dates 😊
Sven in Berlin, Germany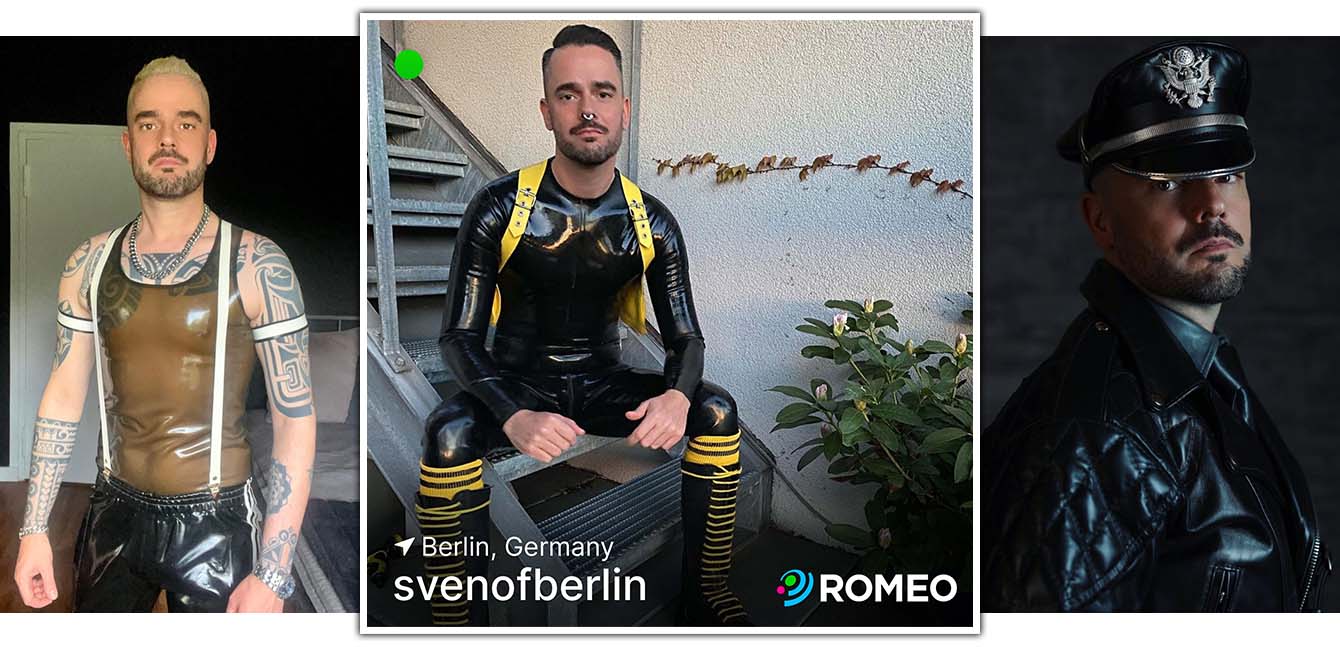 I am a Berliner and single man and open for love. I've lived in this crazy city for 17 years. I really enjoy going out with friends and our board games evenings. I also have a little Spanish Jack Russel Terrier named Jerry. I have a preference for fetish gear, rubber, and leather.
Sven won an all-expenses paid trip for our Amsterdam Pride giveaway in August. We had a blast having him with us on the boat during Amsterdam Pride for the Canal Parade! 💙
Tom in Zurich, Switzerland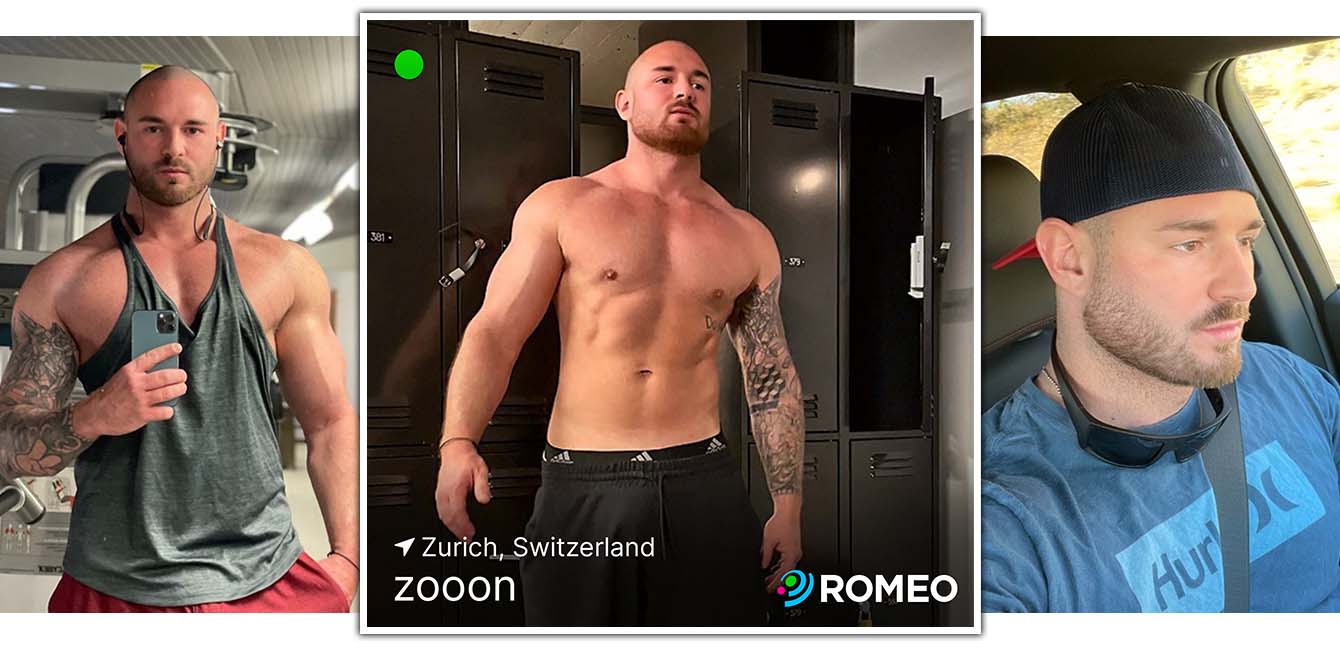 I am Tom, from Switzerland, working in the pharmaceutical industry as an analyst. I have lived in Paris, London, and Amsterdam, but I live back in Switzerland in Zurich. I am always open to suggestions on where to move next. I have a sailing license ⛵️ and I enjoy going to the gym every now and then. Also, my boyfriend says I am a pretty good cook. Fun fact (or not-so-fun-fact) – I am a terrible driver. 🙈 My car's assistance systems have saved my life many times, so should we ever go on a road trip, maybe it would be better if you drive! Honestly, ROMEO remains my favorite gay dating app. ❤️ I have met many interesting guys on there over the years, including my partner.
One last bonus round: a hunk from HUNQZ 🥵
Rafael in Lisbon, Portugal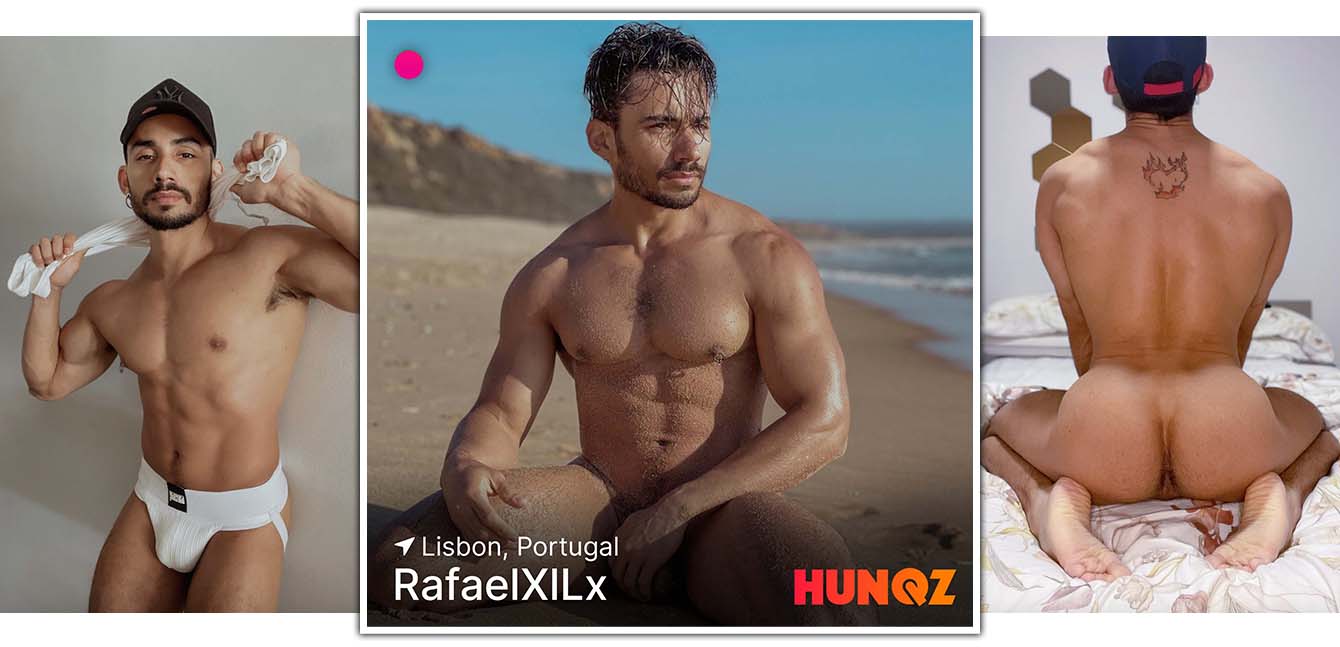 I'm Rafael Ferreira, a 36-year-old Brazilian living in Lisbon. I'm on HUNQZ and also am a porn actor for Tim Tales, Menatplay, Kristen Bjorn, and ANTONIO BIAGGI. I'm also an OnlyFans creator! I have worked as a luxury escort for 10 years and received clients of all styles and classes, from the simplest to world-renowned Hollywood actors. I'm currently single, and I intend to maintain that status.
Are you our next hottie? 😉
Follow us on our Instagram and send us a message telling us a little bit about yourself. In your message, make sure you mention your ROMEO username and share 3-5 photos that we can post.
ROMEO on Instagram!
See you next month, Hotties! 🔥