2018 has been another great year for PlanetRomeo Foundation. In total, we funded over €185,000 to 40 projects for gay, lesbian, bisexual, trans* and intersex people around the world, including our first ever grants in Myanmar, Kazakhstan, Argentina and Sierra Leone.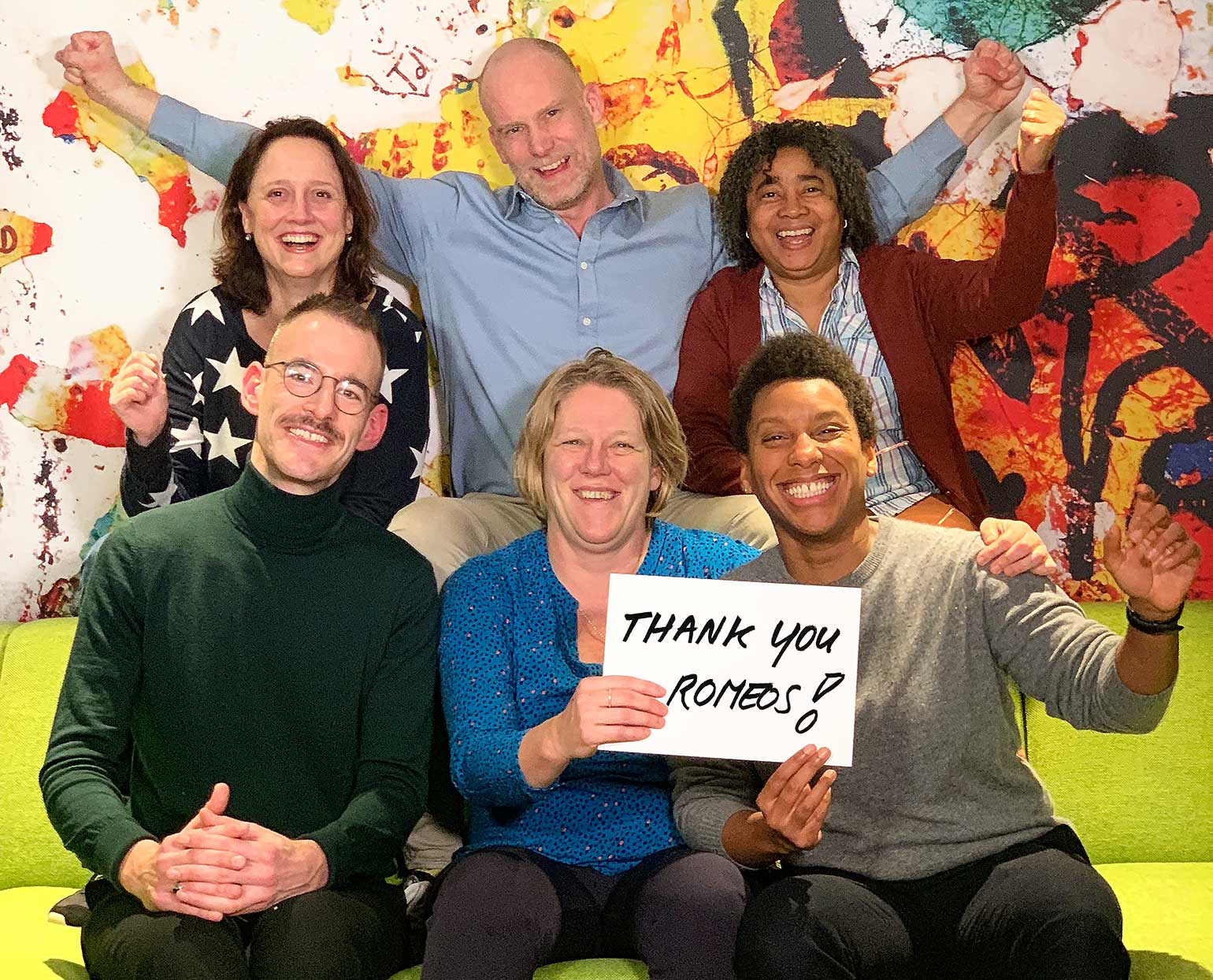 By donating €52,127 in 2018, ROMEO members have made a big contribution to these projects and supporting pressured LGBTI people worldwide. We are very grateful to all the Romeos who made this possible. You really make a difference! Thank you very much, we hope you enjoy your Foundation Supporter Badge on your profile.
LGBTI organizations around the world are in great need of funds to be able to do their work. We prioritize emerging projects and initiatives in countries and regions where LGBTI people face severe discrimination, exclusion, arrest or violence.
Although we are very pleased that we could fund 40 projects in 2018, we also had to reject 300 funding proposals. PlanetRomeo Foundation has become well-known, and that is fantastic! But it also means that there is an ever growing need to support LGBTI people living in very difficult circumstances. The LGBTI movement is organizing, and there are more and more groups doing great work in difficult circumstances. They deserve our support! Therefore, we are constantly seeking financial means to support a growing movement around the world.
16 Shelter Projects
With our Shelter projects, we help those who are kicked out of their homes and rejected by their family for being LGBTI. These projects literally provide a safe haven, often also psychological support, peer counselling, and sometimes reconciling LGBTI people with family and friends. This enables them to rebuild their lives and be strong again. A few examples:
Uganda - Rainbow Family Support Alliance
RFSA relocated 10 LGBT people, who were banished and rejected by their families, to a safe place. They also helped them regain trust and self-confidence.
Brazil - ATRANSCE
In Brazil, we fund a shelter project by ATRANSCE. Even though LGBTI laws in Brazil are considerably better compared to many other countries, trans* murder rates in the country are among the highest in the world. Trans* people need a safe space in Brazil, and ATRANSCE provides this with our support.
Pink Myanmar
Pink Myanmar experienced a lot of opposition in their attempt to set up a shelter. Because they are an LGBTI organization, landlords refused to rent an apartment to them. With incredible perseverance they succeeded and have, to date, provided shelter to 37 people. 10 people were also assisted with finding a permanent home. This is the first ever Foundation grant in Myanmar.
17 Community Organizing Projects
We support first steps in community building and organizing. For LGBTI people, it is crucial to feel connected to other LGBTI people, and build a strong and supportive community. This leads to further community development and activism, and helps to make change happen in countries where LGBTI people are prosecuted and marginalized. Together we are stronger and we can face the challenges around us. Some examples of the Community Organizing projects we funded:
India - Ya_All
In India, Section 377 which criminalized gay sex, was finally abolished in 2018 after a long fight. Ya_All, a Manipur based LGBTI youth network, makes use of this momentum to bring LGBTIs from 7 remote northern states together for workshops and trainings. This will result in a regional LGBTI support network, a community that did not exist before.
Kazakhstan - Kok.Team
LGBTI activists in Kazakhstan are mostly located in the country's two largest cities, Astana and Almaty. With our grant, Kok.team reaches out to those living in remote areas of the country with an LGBTalks project online, consisting of interviews, presentations, and discussions.
7 Sport & Culture Projects
Under our third theme, we fund activities that are "disguised" as sports or cultural events, because they cannot be out in the open as LGBTI projects, because of the danger involved. They serve the same goal of connecting and building communities. In 2018, 7 Sports & Culture, projects were funded, like:
Russia - Rainbow House
In Russia, we fund projects in more remote areas, outside the main hubs of St. Petersburg and Moscow. Rainbow House, located in the Tyumen region in Western Siberia, has set up Studio-Rainbow, with our support. This is a safe space where cultural activities take place, such as acting classes, art courses, playing musical instruments, and monthly movie screenings. LGBTI people can be safe, feel connected, and express themselves.
Rwanda - Safe Friendly Society
They are running a PhotoVoice project. Participants take photos of day-to-day events and situations in which they experience social exclusion. These pictures will be used in public cultural performances and as an advocacy tool.
2019 marks our 10th anniversary
We are very proud of what we have achieved in the last 10 years.
PlanetRomeo Foundation funded more than 200 projects in over 80 different countries.
Your Support Is Essential
We would like to fund as many initiatives as we can and your support is needed more than ever.
We hope that more Romeos will help us to continue to fund LGBTI initiatives around the world in the coming 10 years.
Every euro counts, so you can make a donation starting at €1 (or more of course!).
Thank you very much, your support will go a long way!
Show your fellow Romeos that you proudly support PlanetRomeo Foundation.
After making your donation, please submit your profile name.
We will then add the Foundation Supporter Badge on your profile for one year.