Gender & Orientation
Be yourself, go for what you want.
ROMEO stands for diversity, where everyone is welcome. Here is an overview to help you navigate the feature. Express yourself, understand the terms and find what you are looking for.
Two stats for your profile
Gender
How you identify yourself
Man
You identify and live as a man. You were assigned male at birth (cis) or you are a trans man who prefers to identify as a man.
Trans-man
You were assigned female at birth but identify and live as a man. This may also be referred to as female-to-male (FTM).
Trans-woman
You were assigned male at birth but identify and live as a woman. This may also be referred to as male-to-female (MTF).
Nonbinary
You define yourself as neither entirely male or female. This is also an umbrella term for androgynous, genderqueer, gender fluid, agender and gender non-conforming.
Orientation
Who you are into
Gay
You are a man or a trans man and you are sexually attracted to men.
Bisexual
Your sexual attraction is towards both men and women.
Straight
You are attracted to the opposite gender.
Queer
You do not want to confine yourself to specific labels of sexual orientation.
Seek who you want, and have fun!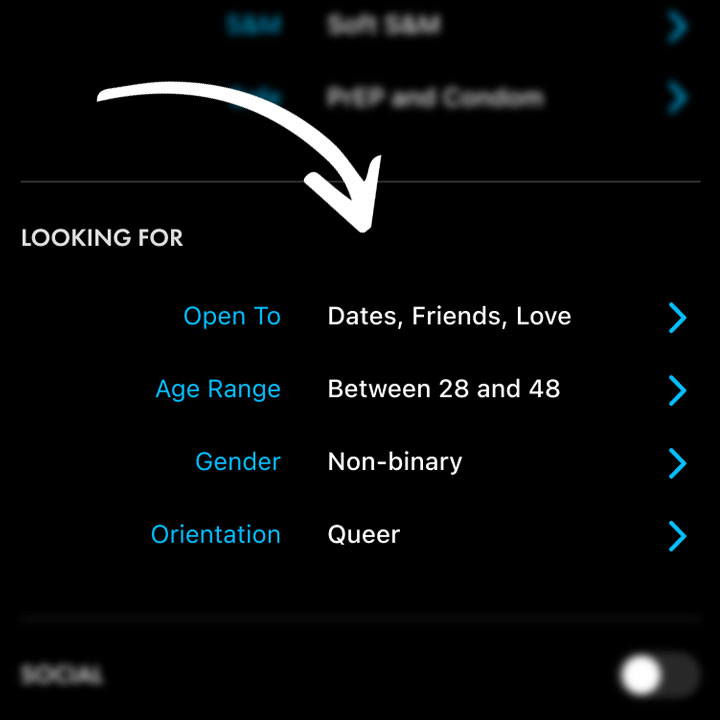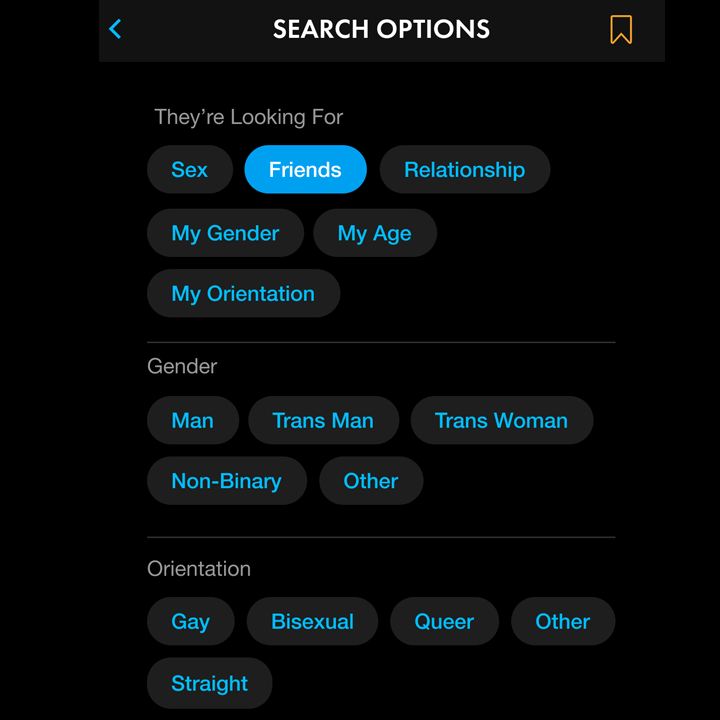 Some final words
At ROMEO we pride ourselves on our diversity; from young to old, sex to friends and with a wide range of genders and orientations. Since we are talking about a complex subject, let us explain our solutions:
We kept our list for gender and orientation options short. Only 3% of all ROMEOs chose "Other". A longer list only shortens the search results and reduces your chances of being found by others.
The option "Straight" is only available for trans users. Like a gay sex bar ROMEO is a safe space. While we don't allow "Straight" users in general, we do respect that most trans users are straight.
We did not differentiate between man and cis-man. 99% of our male users are cis-men and 1% Trans men. Since the term cis is not recognized worldwide, we referred to this term simply as "man".
Rest assured, every one of our rainbow family is always welcome! Nevertheless, translating all colors into features and definitions is a true challenge. Our aim is to satisfy users worldwide! This means we have to keep it as simple as possible. If you do not see yourself in our options, then we apologise. Please select 'other' and tell us more in your profile 🙂
A final appeal to all our users
We spoke to trans users and the serious topic of rejection from other users were highlighted. Transparency is not the issue, our trans users are open in their profile to avoid painful rejection. We find this an extreme pity! We have all faced discrimination in our life's and we should know better. Please be nice to one another!
With our solution we aim to help all users send their first message with confidence. How? Simply update your profile! If you're only into queer men, just say it. Honesty is always the best policy and makes it easier for ROMEOs to contact others without fear of rejection. Let's increase activity, increase flirtation and help everyone find what they are looking for.
Unfortunately, even in the LGBT+ community gender and orientation discrimination exists. 40% of trans teenagers have considered suicide. This is unacceptable! Never forget, the trans community started Stonewall and their fight continues. Today many funding requests sent to the PlanetRomeo Foundation are from very brave trans projects.
Girls, boys and everyone in between, we are damn proud of you!
ROMEO