The very long URL: 'Planetromeo.com' has finally become the short and sexy: 'Romeo.com'! As you can imagine, we are extremely happy! 🥳
People have already been referring to us as 'ROMEO' and our Apps have been called 'ROMEO' for a long time. We believe that this simplification makes your life and ours easier. This is of course not the main reason for such a significant investment. Let us explain.
Why not App only?
We are very successful with our ROMEO App for iOS and Android. The majority of new users find us and sign-up through the stores. Since nearly all of our competitors are only available as an App the question arises why is a website necessary at all?
At ROMEO, we do not see our website as a luxury or a tradition. It is more an insurance of our long-term independence and success. There is no doubt that Apps are great, however they rely heavily on Google and Apple. Similar to our competitors, there sadly remains a lot of unpleasant experiences in the past. With Gay dating, comes millions of sexy photos, which we love by the way! Rules that forbid "sexually suggestive content" do not suit this well. Even if we always had to deal with friendly employees at Google and Apple, the sword of Damocles is permanently hovering over us.
As you can imagine, we don't like that feeling at all!! When a user switches from the App to the Website, we generally consider this as positive. Currently, the usage is fairly evenly distributed between App and Web. This protects us! In case we really do get kicked out of the stores, we don't have to close the company and go home the next day. Nevertheless, feel free to choose whatever platform you prefer.
Our plans
Our apps are essential to attract new users. That's why we keep it simple and concentrate on the most important features. Additionally, we have to avoid anything that puts our store presence at risk. For example, we will not include Groups in the Apps. Sorry guys! 80% of the groups are about sex, and this will lead to dramas. We don't even want to talk about HUNQZ as a companionship service. Steve Jobs will rise from his grave! 😉
If you would like to use the additional features we kindly ask that you switch to the Website. You will see that App and Web look and feel the same. Don't forget with our website you will be blessed with more sexy profile photos! For the reasons mentioned above, unfortunately we are not allowed to show them in the App. But if you don't mind a little bit of effort, we have a workaround for you to reveal these photos.
Finally
The LGBT+ world has had to fight for sexual freedom for a long time. Because of this, we are very critical of the prudish restrictions imposed by the stores. Please see this big investment in ROMEO.com as our commitment for the free internet.
More Stories
Advertising comes to an end!
ROMEO is going through an exciting change. Read more from the CEO about our reasons for doing this.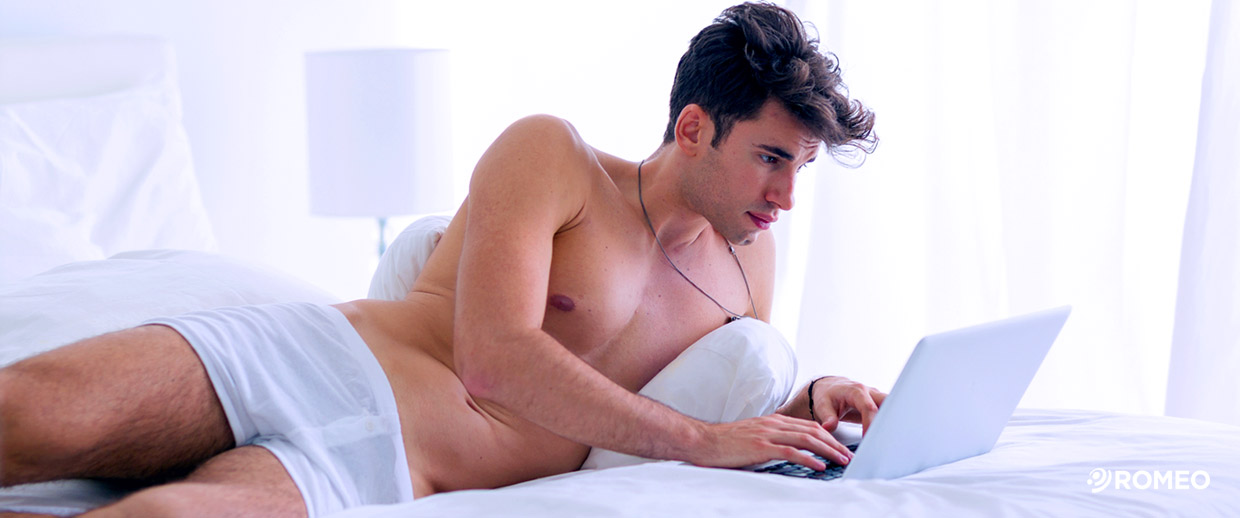 ROMEO's largest Pride Playlist!
Let's celebrate this summer, with the world's largest playlist.
Back to the Blog