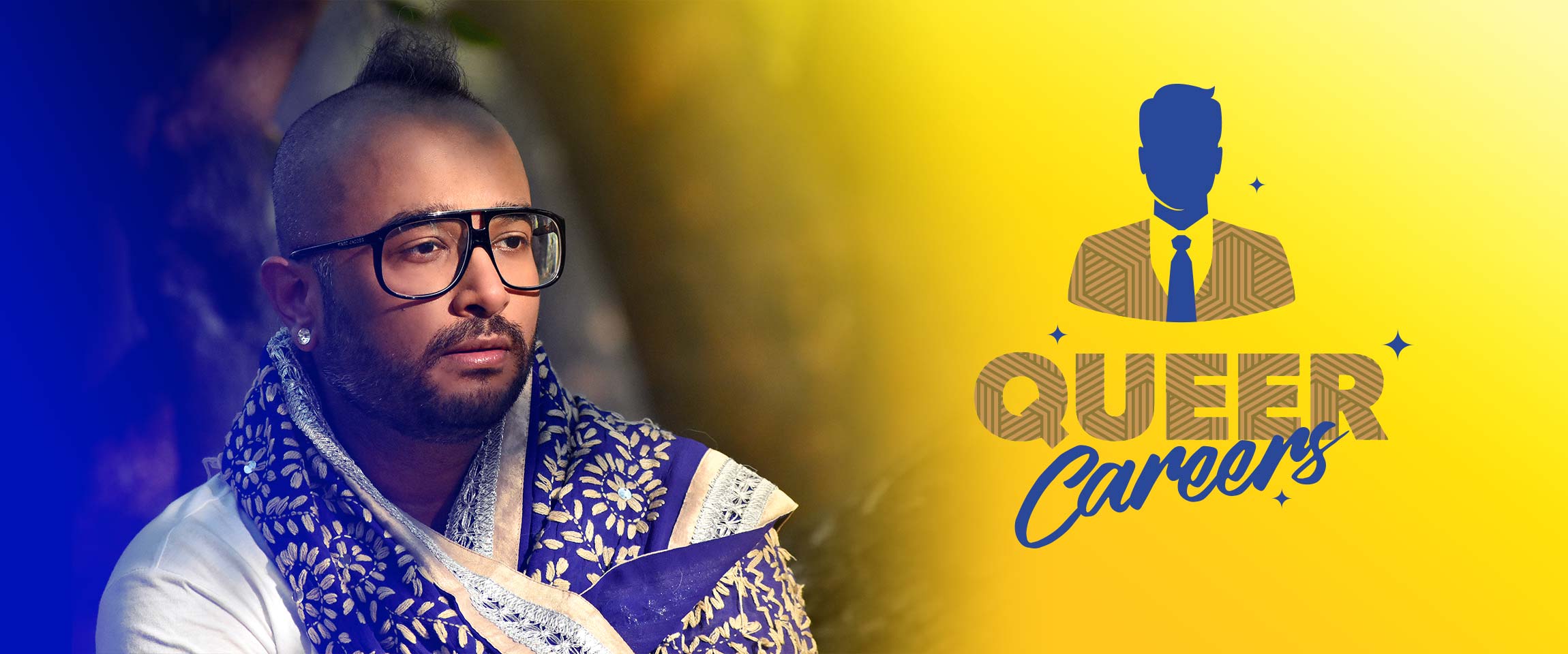 Queer Careers – Faraz Arif Ansari, Film-maker
Queer Careers is an ongoing series looking at 'out and proud' professionals. We feature gay men who've carved out their own career path, and want to share their insights on how to get ahead in the workplace. We're also interested to know what it's like to be gay, where they live, and where they work. This time, we speak to Faraz Arif Ansari, a film-maker, based in India.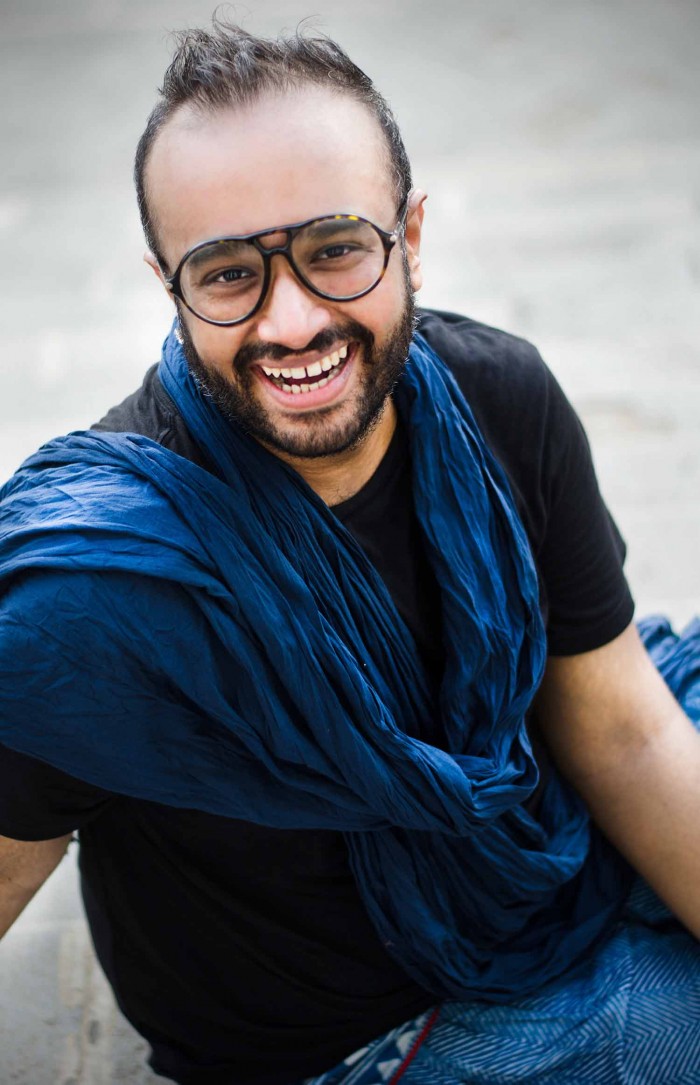 Tell us a little bit about yourself?
"My name is Faraz Arif Ansari. I am a storyteller. I write & direct films. I was born in India. Studied in the United States and then moved back to my country when I realized that there is a lot of work that has to be done – cinematically & socially, given the political and social dogmas that thrive in Indian society."
---
More Queer Careers AJ O'Neill Puppeteer 
---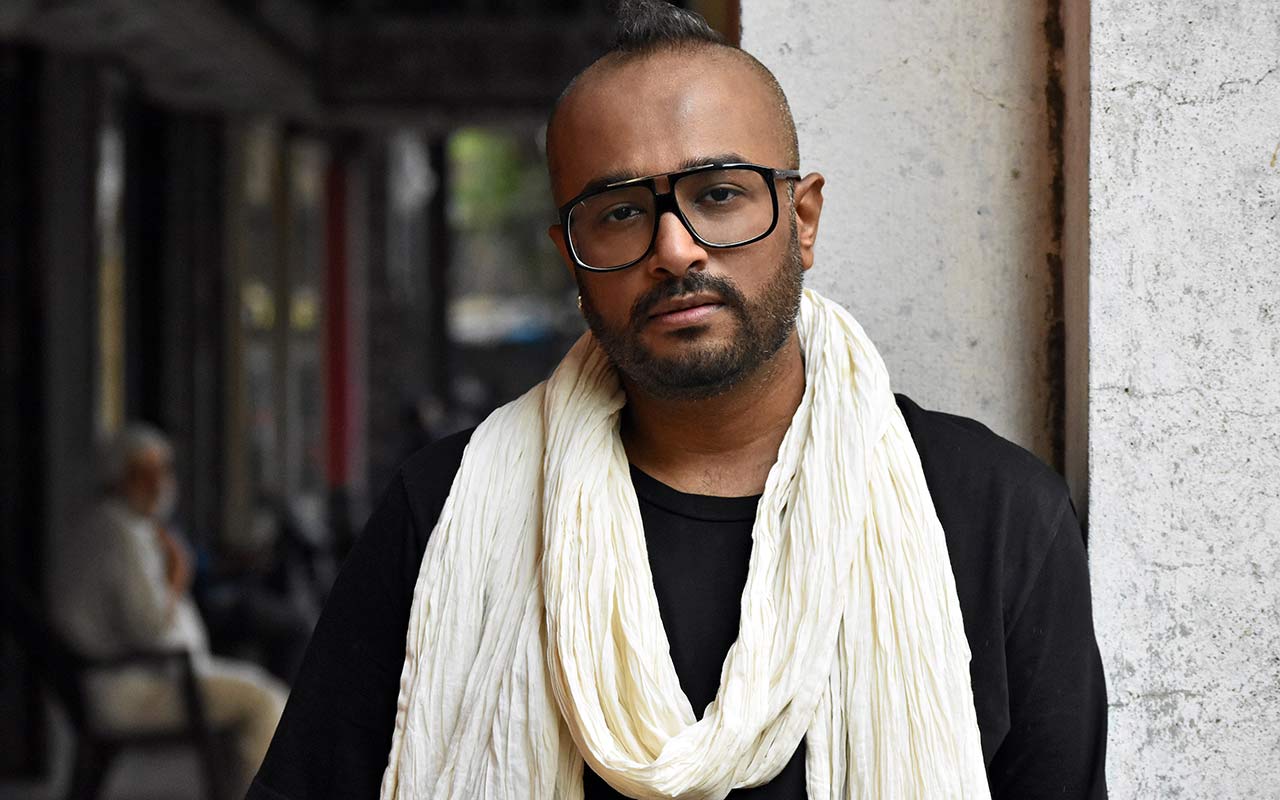 How did you get into filmmaking?
"I wanted to make films since I was four years old. I remember, as a child, on festivities, I use to put up little plays & musicals, using my toys for my family. Once, an aunt who was visiting from Canada saw one of my home-grown plays and asked me, 'Is this what you want to do when you grow up?' 'I want to tell stories through people…' 'So you want to be a filmmaker!' And there, my destiny was written, and then the journey began of a four-year-old who dreamed of nothing else but making films."
Queer Film has the power to change society
What's it like to be gay in India?
"I always knew that I liked boys, all through school. Being bullied, abused, humiliated by fellow students and teachers too, began quite early. I realized then that it's not going to be easy for them to accept someone who is different. But, I have always been very comfortable in my own skin. Perhaps that comes from the fact that I come from a family where there is a certain respect given to being yourself, and individuality. However, the lives of countless others who have a different sexual identity isn't easy at all. "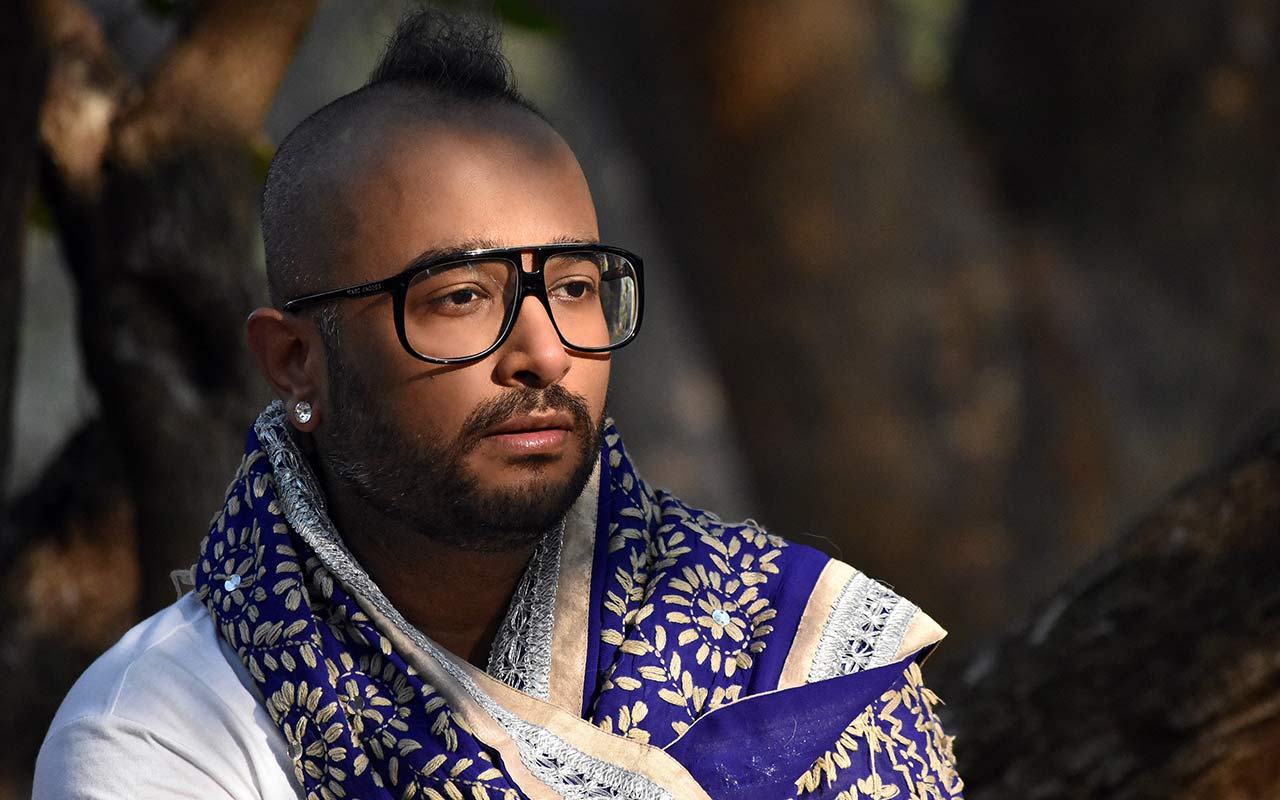 What did you want to say with this silent movie, Sisak?
"Silence is the most piercing sound. Silence is something that is so underutilized in our lives, in the films we watch, and the films we make, silence barely exists. However, when Sisak was born, I knew it right from its inception that it has to be a silent film. I had so much to say that words were falling short. Sisak is an urdu word. It means, 'a cry that is stuck inside the chest, unable to manifest itself aloud for the fear of the world and self'. Since a literal English translation wasn't possible for it, I decided to call it Sisak, regardless."
How has it been received in India?
"Sisak has won 31 International Awards but not a single National Award or recognition of any sort at all in India. We have also been snubbed at some LGBT Film Festivals in India. Sisak is a subtle meditation on unspoken, forbidden love. I believe, the Indian LGBTQ audiences want LGBTQ films to be more melodramatic. We are so used to having larger than life cinematic storytelling that subtlety is not very welcoming."

What would you like to do for your next big project?
"I'm working on lots of other things. A web-series, writing another LGBT short film & trying to get a mainstream LGBT film produced. I am in the process of writing a science-fiction thriller that deals with an existential crisis and a gnawing craving to look for life beyond the lives around us. It explores religion, science, human longings, the vastness of the universe and how terribly lonely we are, if it is just us. It's titled, 00/00 now and the tagline is; Life Looks For Life."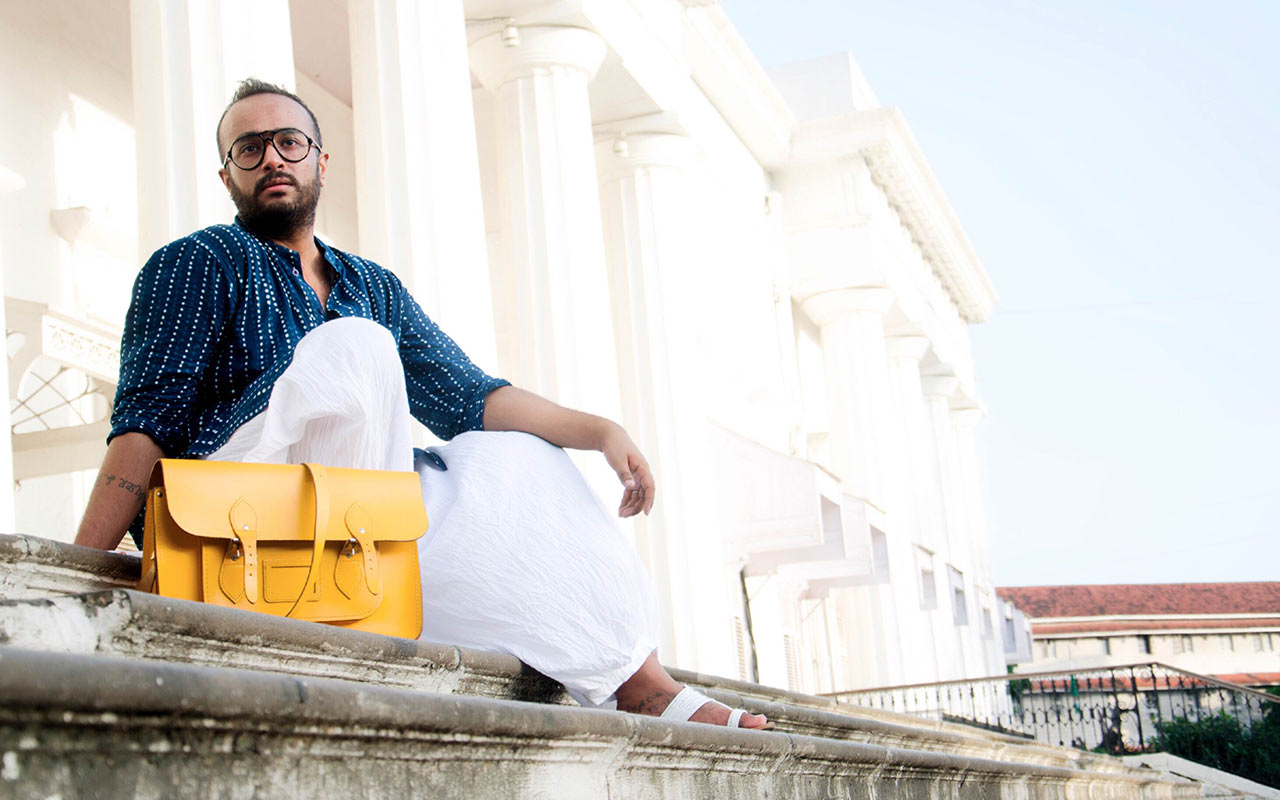 Do you have any advice for gay Indian people who might feel a little lost or isolated?
"Life does get better. The biggest battle that you'll have is with yourself. If you win this battle with yourself, you'll win the world. Yes, hearts will be broken and loved ones might be lost in the process, but the ones who matter the most will find a way back once they see you embracing yourself. Never, ever feel that you are alone in this. We are all in this, together. Never be ashamed in seeking help. Life is too short and too long at the same time. The only thing that'll free us all is love for ourselves and this will give immense courage to many lost lives around us. "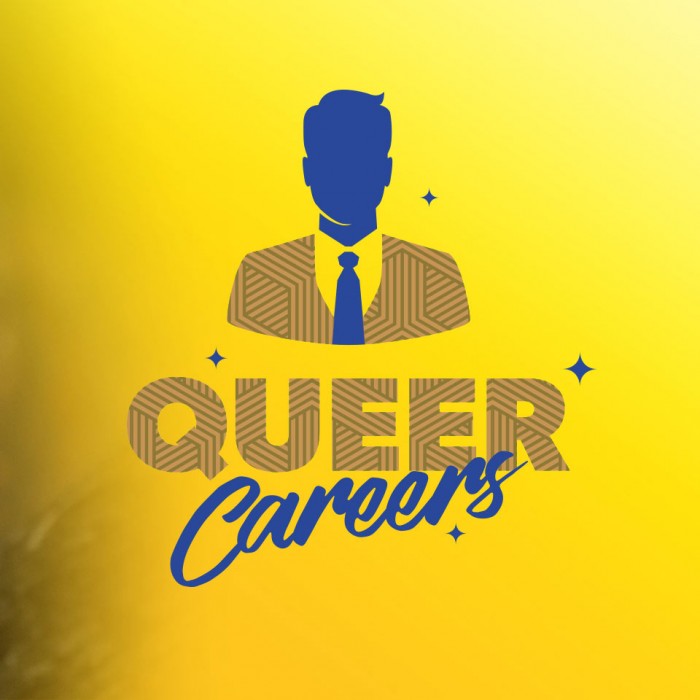 And for budding film-makers, who are just beginning their careers, what advice do you have for them?
"Always remember that film-making is a privilege. Cinema has the power to change our subconscious. Given the world we live in, cinema has to be used as an active tool of bringing in social and political changes that we desire. A film-maker is as powerful as the leader of a nation. Cinema has to get beyond entertainment. Even escapism can be socially & politically relevant. If we all push ourselves a little beyond, we will start creating conscious-aware cinema."

Future films
If you would like to find out more about Sisak and the other films Faraz is working on, you can follow him on Facebook and Twitter.
Suggestions
Send your suggestion to social@planetromeo.com
Enjoyed this story? Then be sure to read the previous Queer Career Interviews:
Stephen McDermott, Designer

Curtis M. Wong, Journalist
Faraz's interview has inspire me to work in film