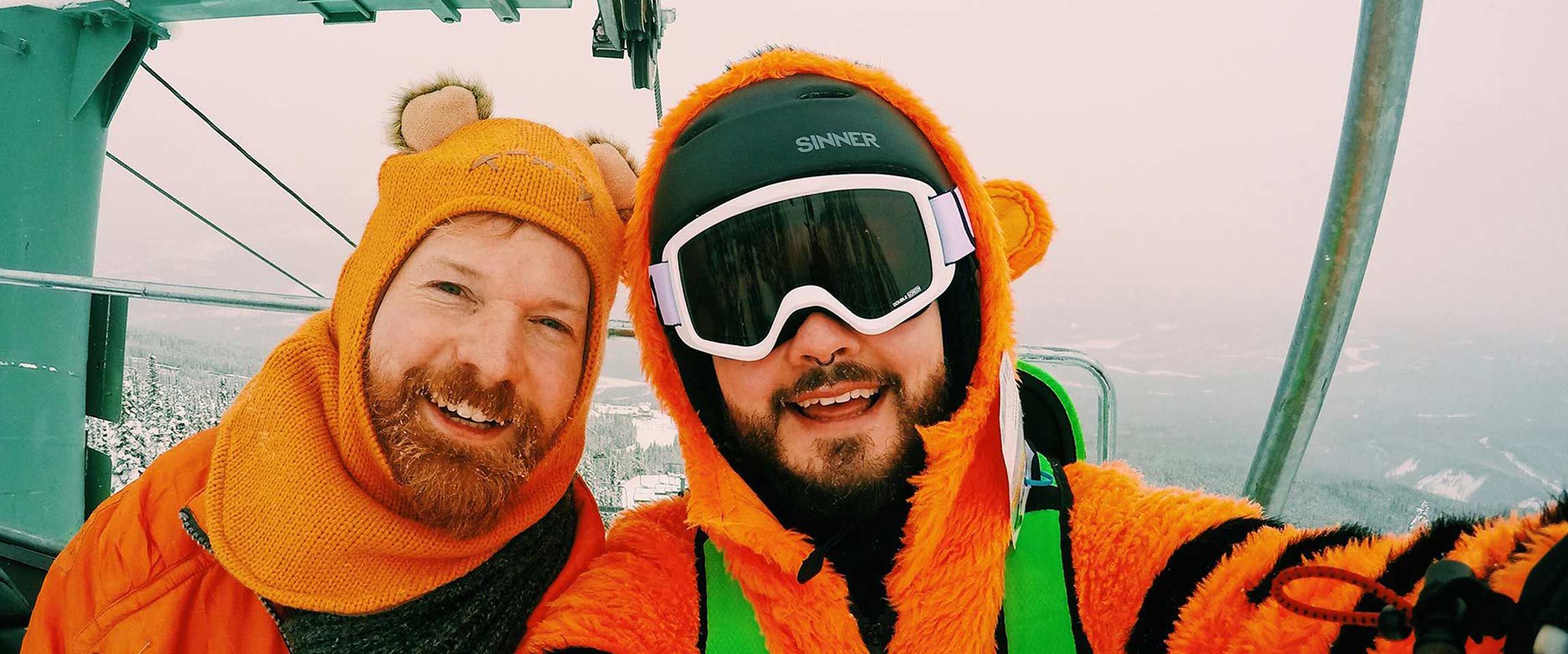 Couple of Men – Top 5 Ski and Winter Breaks
We often team up with Couple of Men, a gay travel blog created by real life gay couple Karl and Daan. The handsome couple are back with their top tips for winter breaks. We're just gonna let them do the talking from here. Enjoy!

"Hello Romeos, Winter time is cuddling time and traveling time for sure! It is the best time for some romantic travels to true winter wonderlands and to extend the Gay Pride season into the colder months. Therefore, we would like to share some of our favorite destinations for, December, and January, starting with romantic getaways in Southern France and Germany to sporty gay ski weeks in Canada and all around the world: Join us on our winter breaks and see the world through a couple of men's eyes."
---
Have you heard about our TRAVEL feature?
---

#1 Sunny Days on the coast of Nice, South France
"The city of Nice, also known as the beauty, is a perfect city break destination all year round. Famous for its Carnival and the Queernaval de Nice in summer, we took the chance to catch some sun visiting Nice in December for the OVNI and Movimenta festival. Combined with some good French cuisine and museums, we seriously enjoyed our sunny break in France."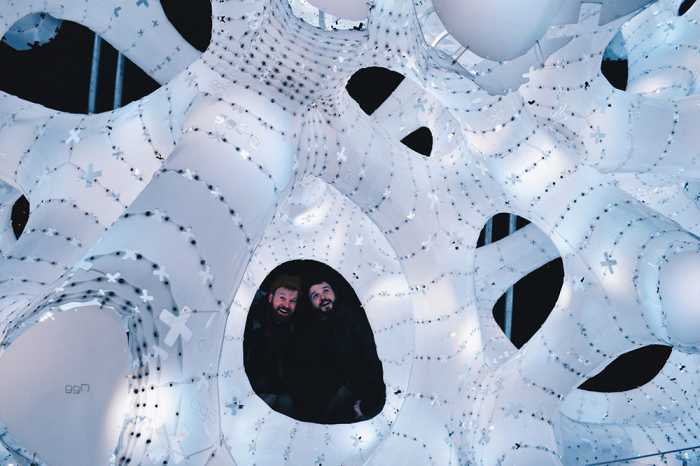 #2  Light Festival in the Dutch Capital Amsterdam
"Amsterdam turns the darkest time of the year into an artsy, colorful, and bright light festival throughout the whole Grachten (Canal) city. From now until mid January, you can explore multiple art installations and interactive exhibitions by boat or bike. Join us on a tour when you're in town, and we can show you even more of our Dutch home city."
 
#3 Christmas theme park break to Copenhagen, Denmark
Karl brought Daan to Copenhagen as a Christmas gift, cause he is sweet and lovely like that. While there they got to spend a whole day in a theme park that is the second oldest Tivoli in the World. The Danish capital transforms into a winter wonderland for December with its own Christmas Market, a festively themed wooden roller coaster, ("Rutschebahnen"), and, of course, all the glorious Christmas lights across the city.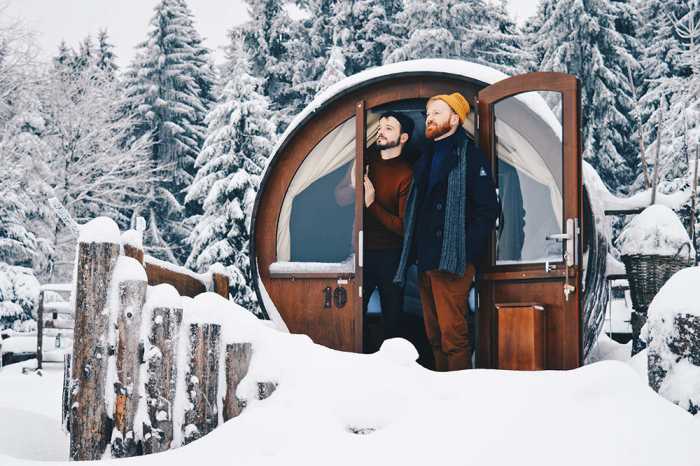 #4 Sleeping in a Slumber Wine barrel in Hesse, Germany
Germany is already known for being a Winter and Christmas wonderland. We went on a road trip starting from Frankfurt to the uplands of the Nature Park Hoher Vogelsberg. The highlight of our trip was our stay in one of the romantic slumber wine barrels "Taufsteinhütte." We felt like two hobbits in love waking up with a view over the snow-covered uplands surrounding us.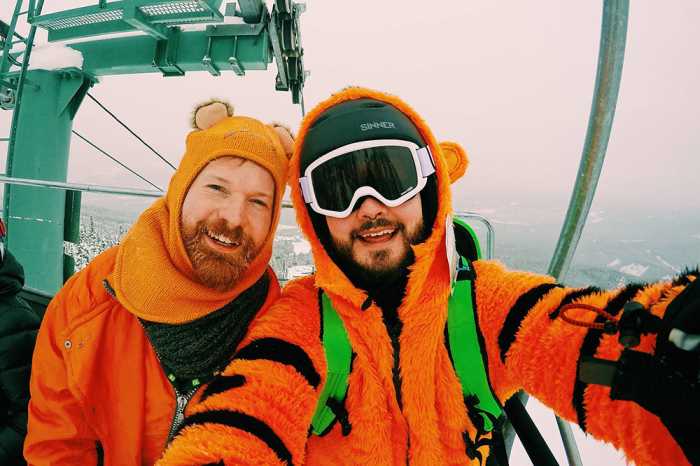 #5 Showing Pride on the slopes at the Jasper Pride Festival in Canada
"Our first Gay Ski Week ever brought us to Jasper, Alberta located in the Canadian Rocky Mountains. When we were getting to know the local community from Calgary, Edmonton, Vancouver and Jasper, we were overwhelmed to experience so much love, respect, and support in this small Canadian mountain town. (Approx 3,5 hours north of Banff.) A Gay Pride at its best in the middle of real Canadian Winter."
Even More Stories from Couple of Men
 If you think Gay Pride/CSD season is already over, we have good news for you! Starting in December, the LGBTQ+ community is organizing multiple gay pride events all around the world. Inviting the Gay, Lesbian, Trans, Queer community to the snow topped Alps, the mountain ranges of Scandinavia and the Rocky Mountains in the USA and Canada. Gay Ski Festivals usually include rainbow flag parades on the slopes, chill time in the wellness and spa areas, as well as (Après-Ski) parties as the highlight of the Festival.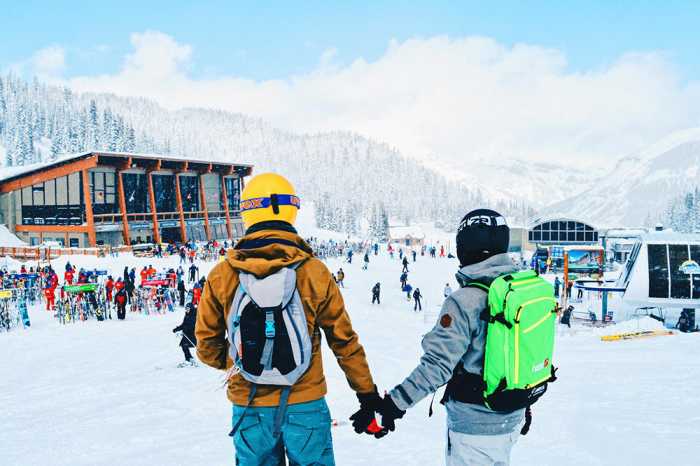 After attending the colorful Jasper Pride parade, we will join the Whistler Pride & Ski Festival in January 2018 north of Vancouver. For all Europeans reading this articles, you don't have to travel all the way to Canada to participate in a Gay Ski Week. From France over Switzerland to Austria and Scandinavia: Ski Weeks are an integral part of the LGBTQ+ culture of Europe. We collected all the important information about this year's Top 13 Gay Ski Weeks worldwide on our Gay Couple Travel Blog! See you on the slopes in Whistler!
Social Media
Couple of Men are constantly traveling and update their blog often, but one of the best ways to keep track is to follow them on their social media channels; Facebook, Instagram, Twitter & YouTube.
Suggestions
We value YOU. If you want us to cover anything, send your suggestion to social@planetromeo.com. 
We're big on love and relationships. We even like to write about it. Read all about Toxic Friends, Polyamory, and Juggling.