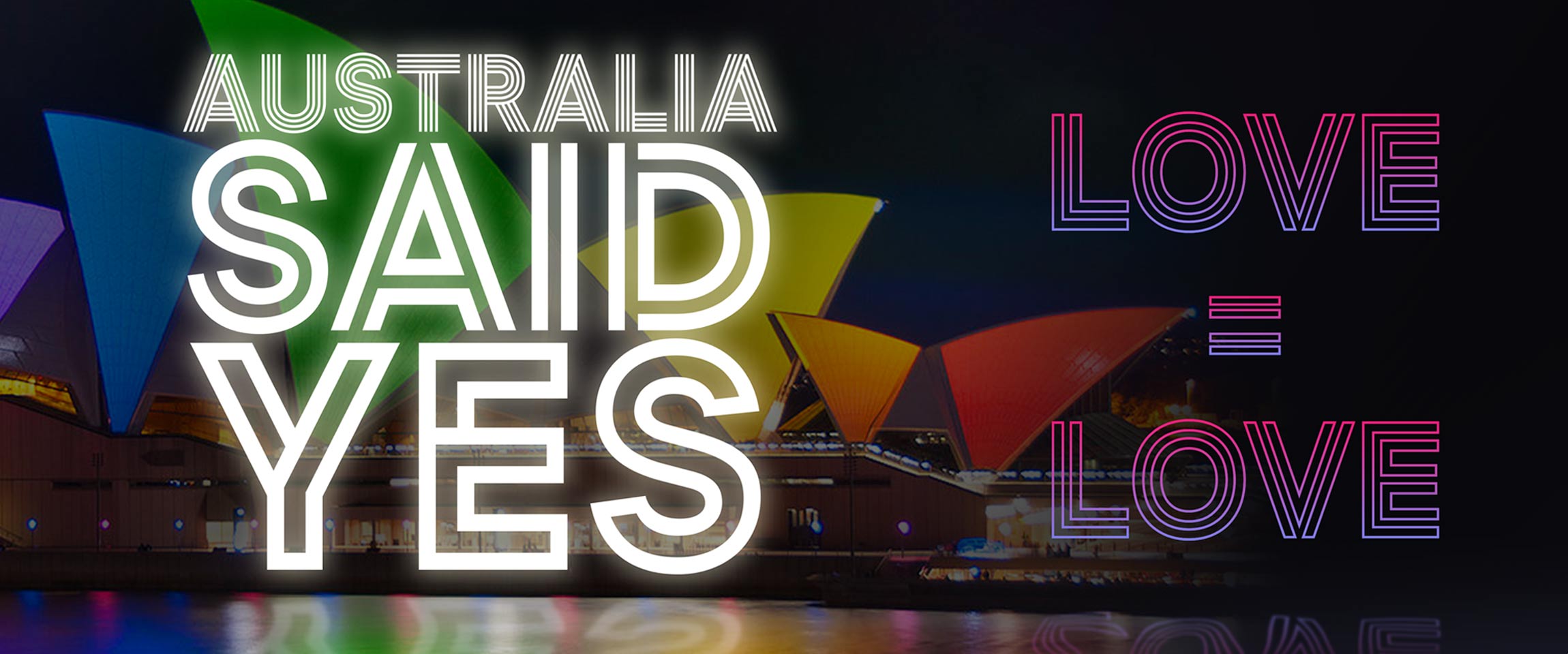 Australia Says Yes – Op-Ed Leonardo Ongaro
Leonardo Ongaro used to work for PLANETROMEO as a developer for our brother company Erasys, in Berlin. Since then, he's ended up in Australia, so who better to report on the historic 'Yes' vote, than a former team member?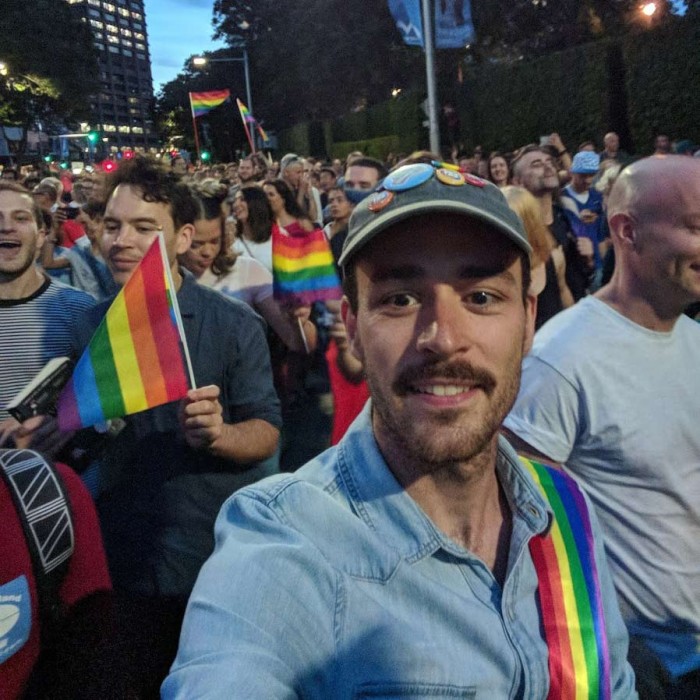 Leonardo's Story
After leaving Erasys, I moved to Australia, looking for a change. I never thought that my first weeks here would have been such an emotional rollercoaster. I arrived in September, and I found myself in the middle of the postal survey for marriage equality.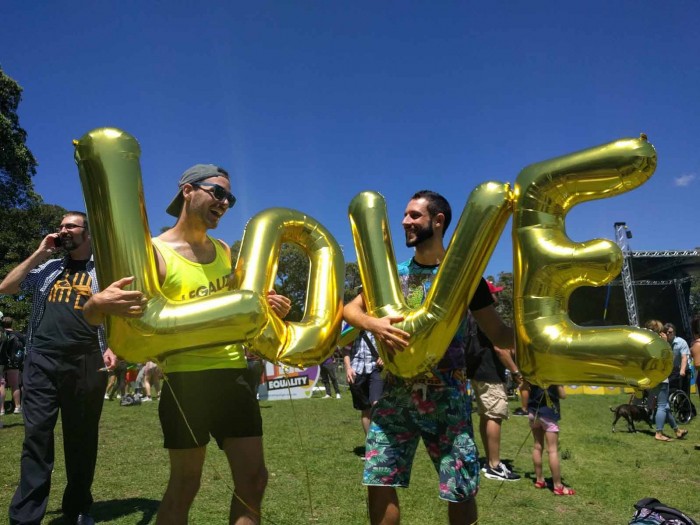 What happened?
The center-right government didn't have the balls to legalize same-sex marriage, so they delegated the decision to a referendum. Very bad choice, in my opinion.
Irish Marriage Equality
I was in Ireland during the referendum on marriage equality there, and I remember the awful consequences of it to the LGBTQI+ people; young folks having to forcefully come out to their families and having friends and parents openly reject them. Not something a government should want to do to their people.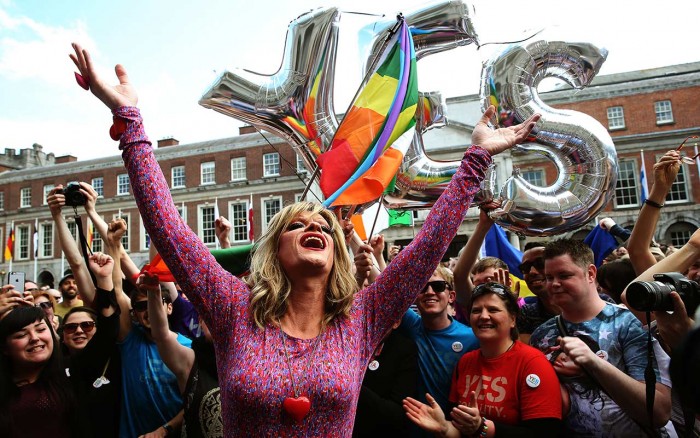 In Ireland's case though, the referendum was necessary to change the constitution. In Australia's case, it was not even a real referendum; it was a non-binding, non-mandatory postal survey. Ergo, a real waste of money. (AU$122 million)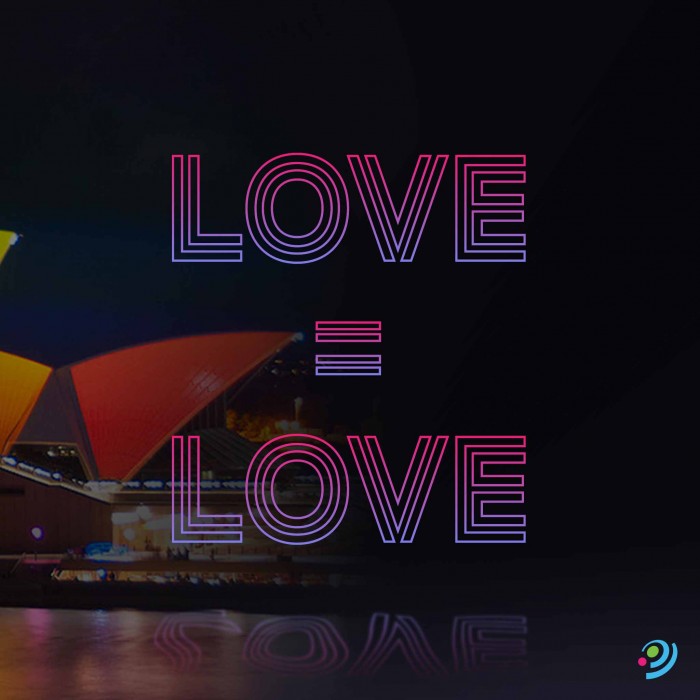 Yes, Yes and Rainbows
Anyways, when I left Europe I didn't know about this campaign going on, so it was quite a surprise to find Sydney covered in rainbows when I arrived. A lot of shops, bars and cafes publicly expressed their support to a 'Yes' vote and that was beautiful to see. It was a great welcome, and it opened my heart.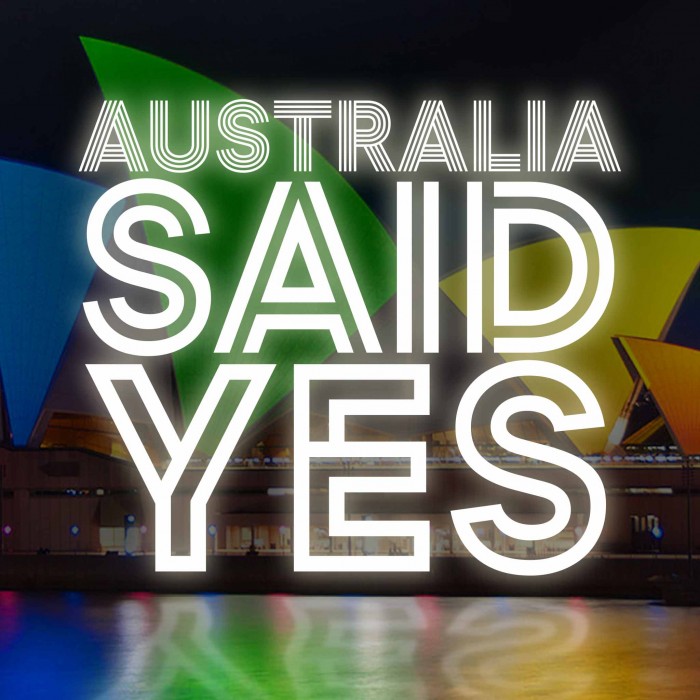 Yes in Sydney, No in the burbs!
Of course, not all of Australia is Sydney, to be honest, not even all of Sydney is Sydney; the western suburbs voted overwhelmingly for 'No'. As the weeks went by, I heard of how invasive and violent the campaign was getting, especially for people in rural areas. Australia has a lot of rural areas. The 'No' campaign started spewing their homophobic lies on national TV, and several hate crimes were reported.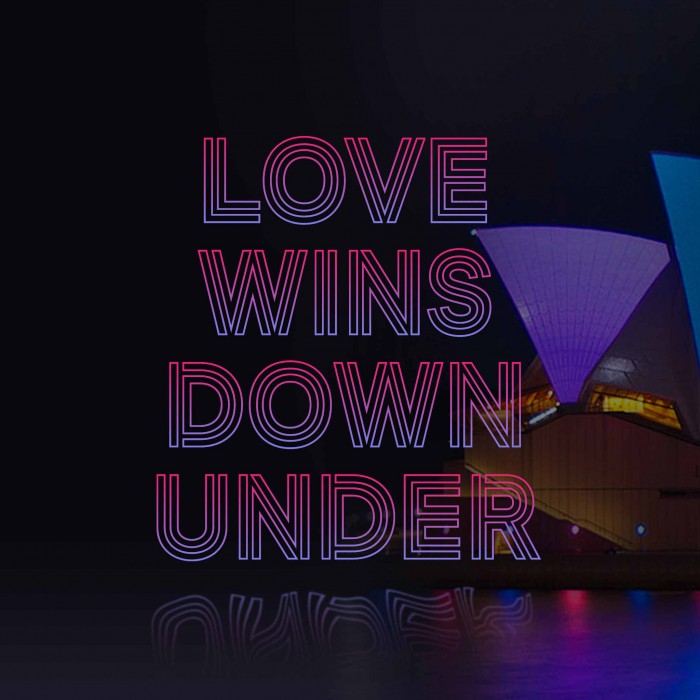 Mixed Feelings
When I went to Prince Alfred Park in Sydney on Wednesday to hear the results, I found myself surrounded by people with a lot of mixed feelings. Feelings like, relief that it was over, fear of a negative result, and hope that the vote would reflect the kind of society we want to live in. All polls were predicting a resounding 'Yes' victory, but after Brexit and Trump, no one wanted to be too optimistic.

A moment to reflect
The 'Yes' campaign had organized a nice picnic in the park; the results were due at 10 am. They had also organized a stage, where all the activists and the '78rs', the group that started the first protests to advance gay rights in 1978, shared their thoughts about the process.

The Outcome
Then the moment of the results came. It was unreal. A whole crowd fell silent as the director of the Australian Bureau of Statistics started listing the data that came out from the survey.
79.5% of Australian participated.
61.6% voted yes.
Ecstacy
Everybody screamed. Jumped. Danced. Hugged. Kissed. It was an incredible moment. A guy literally proposed to his boyfriend next to me.
I started to cry, thinking about the '78rs', who began this fight four decades ago, and  about all the LGBTQI+ people who still can't be themselves in so many parts of the world, and about Italy, my Country, which is always so reactionary on civil rights matters. A lady from the crowd, a complete stranger, hugged me. "Congratulations," she whispered to me.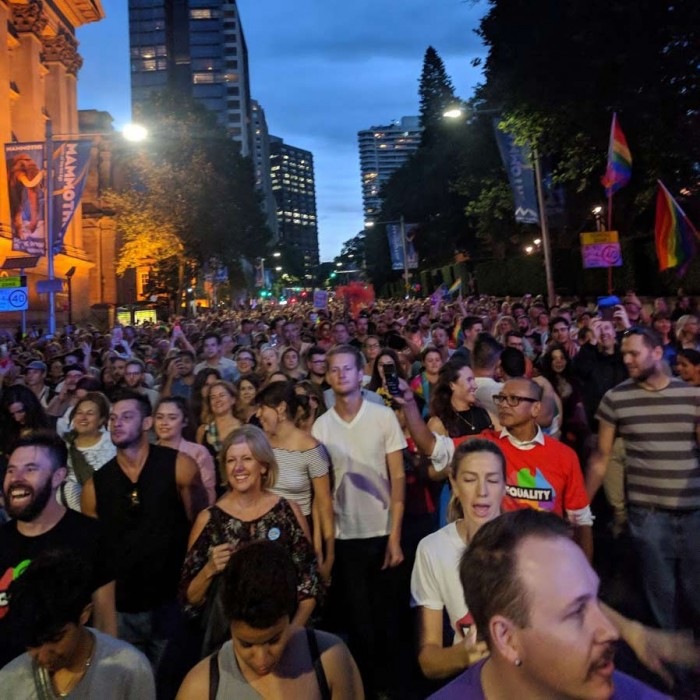 The Right Side of History
The party went on for a while, then people needed to go back to their normal life (it was a Wednesday morning after all,) but only for a couple of hours; a party was scheduled in the evening in Oxford Street, Sydney's historically gay neighborhood.
Late that night, while I was partying in the street, surrounded by rainbows, unicorns and drag queens, I thought to myself, "Imagine how boring the 'No' celebration would have been."
Write for us!
If you have a passion, a story, something to tell, let us know by sending your suggestions to social@planetromeo.com.
We also spoke to Nish Gera for his story on Pride.